Discussion Starter
•
#1
•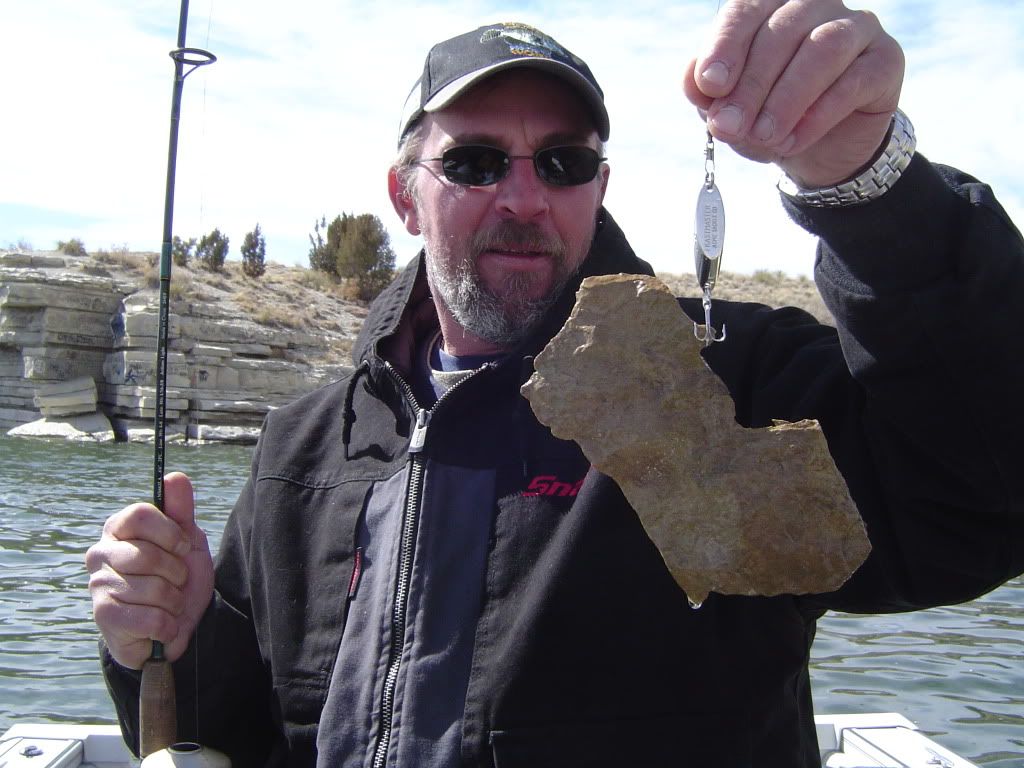 The only thing we found biting today, was this Pueblo Rock Bass. Using Slabs, and Texas Rig plastics. Spent most of our time around Shiprock, Peck, etc. Water is beautifully clear, with temps. hovering around the 38 degree mark.
Knew fishing would be tough, but had to get out and play with my new Terrova w/I-Pilot, and I got to tell you that it was a joy to work with. It was a calm day on the water, so we'll see how things go with more wind and practice, but I got to tell you CFer's that even though I know it's an expensive part of the boat, it's worth the price, especially if you fish by your self alot.
Just one question though, with this 80 lbs. of thrust from a 24v system, what should my top speed be pulling a 17' deep V aluminum boat through the water?