Discussion Starter
·
#1
·
My GF and I took a trip to Costa Rica at the end of March. She is a big time traveler and not much of a fisherwoman, but is always cool with me working in 1 day of fishing when we travel. We flew to Panama City, then a short flight up to San Jose, slept briefly, and finally caught a puddle jumper to a remote town on the Carribean side of the country called Tortugero.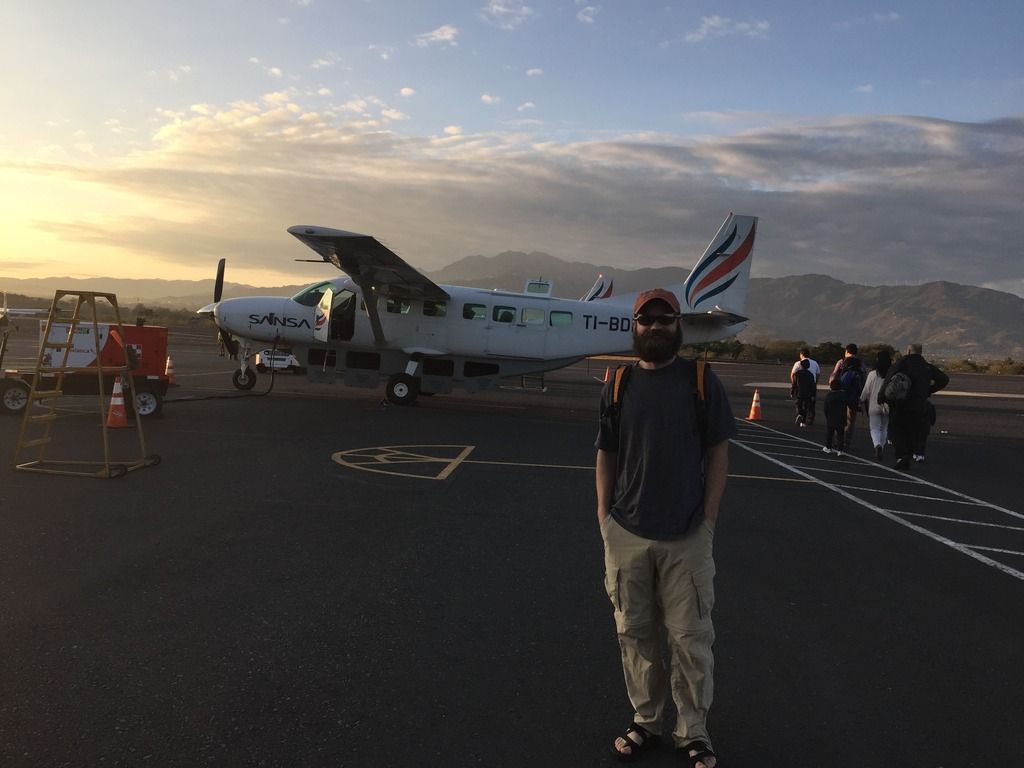 When we landed, we took a water taxi to the Toucan & Tarpon lodge.
It's run by a couple from Canada, Sue and Jeff, who used to run a laker guiding outfit. They have only been in business for 14 months or in Tortugero. It's very simple - A sweet boat (the Sabaloco), 3 little huts for guests, their hut/home, a kitchen, and a kind of picnic hut with a "cold tub" (opposite of a hot tub).
The first day we got settled in and walked the property. The property backs up to national forest and is very active jungle. Spider monkeys dove from branch to branch over our heads. Toucans, parrots, woodpeckers, montezuma oropendulas, and a myriad of other species filled the trees and seemed to appear out of nowhere everywhere you looked. Sloths, iguanas, turtles, basilisks... there was something to see in every tree if you looked long enough.
Spider Monkey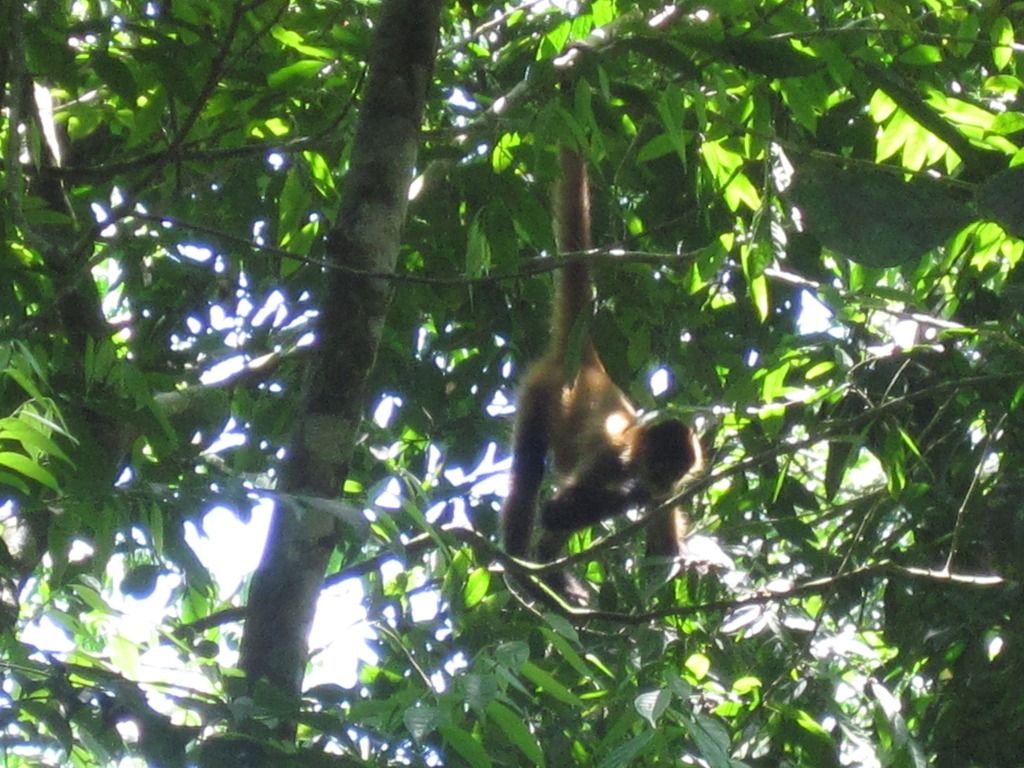 An aracari grubbing on some nanners in the compound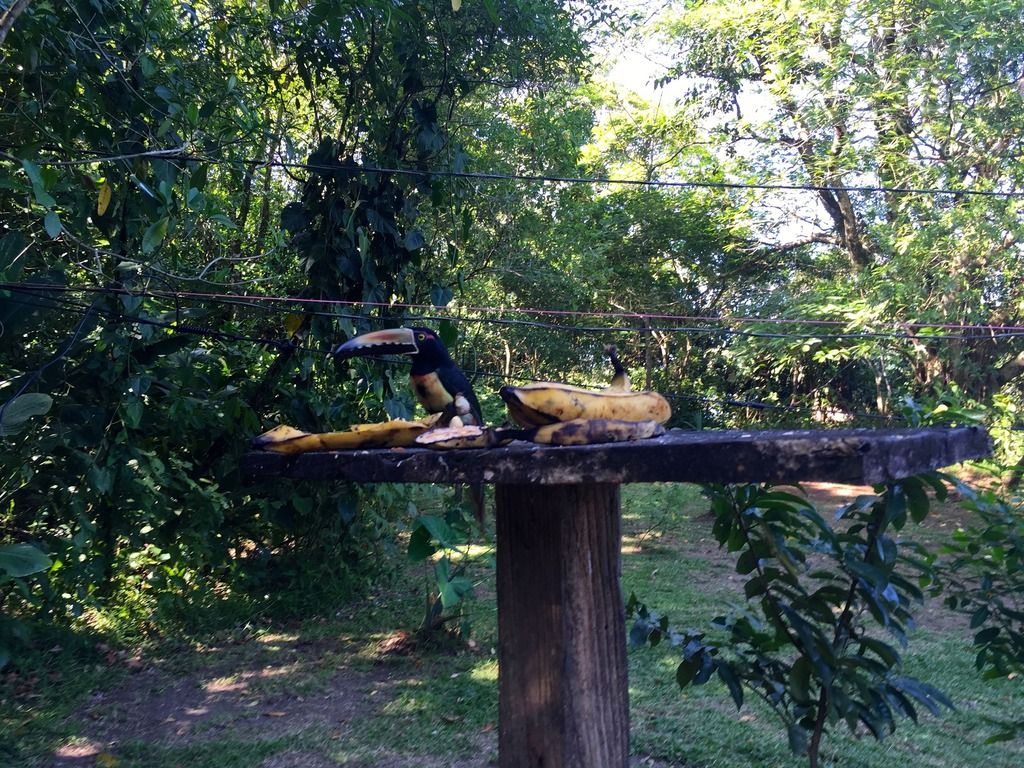 Getting drunk in the jungle: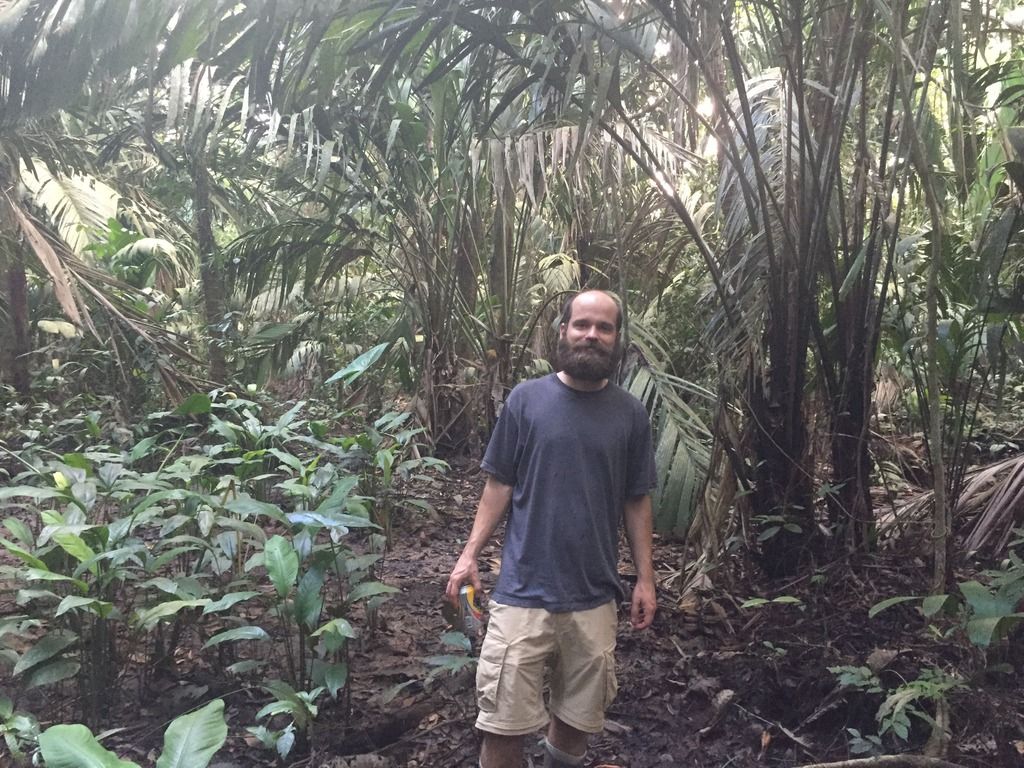 Some howlers settled into a tree above our hut. We sat in lawn chairs and watched them eat leaves and then sound their tremendous call as the sun went down. They have the loudest call of all land animals, I am told, and I believe it. Every day we were in CR, howlers call when the sun is setting, and when the sun is rising. You WILL wake up at 5:00 am every day.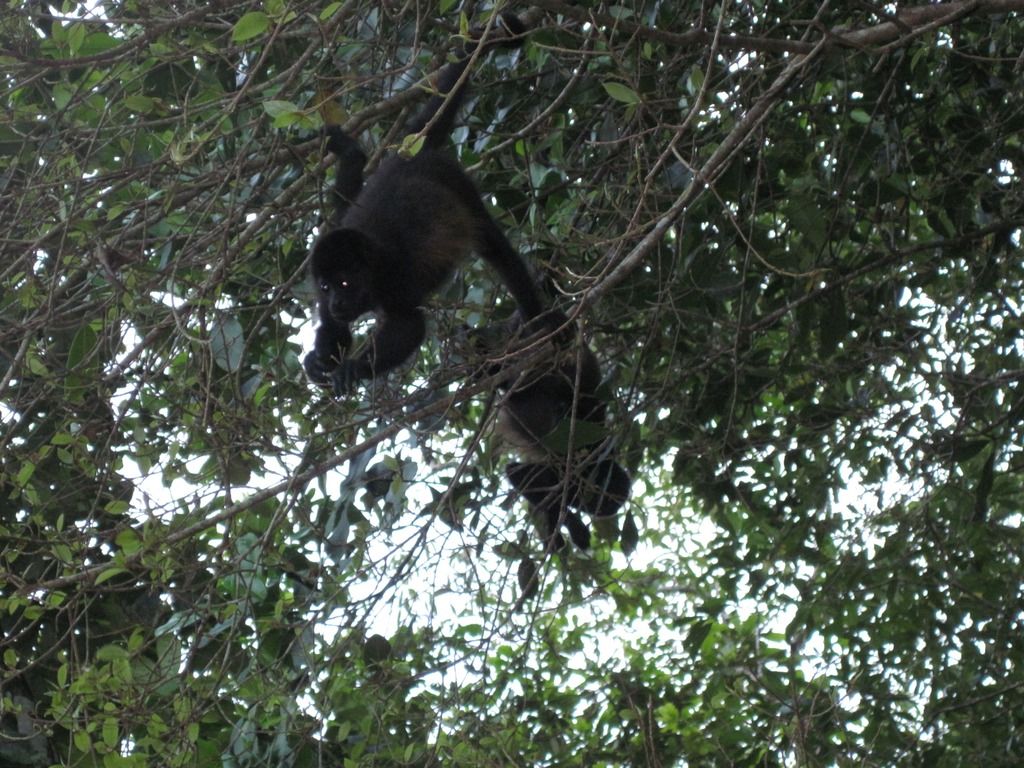 The next morning was my fishing day. We set out in the river that they live on and headed a few miles downstream till we reached the ocean. It was a relatively calm day, so getting into the ocean was easy. This can be dicey, they tell me. The captain, deck hand, my GF and I all set up at this confluence with sabiki rigs and started catching money fish for bait. The captain caught a strange looking long, thin silvery fish and he and the deck hand got real excited. They said that it was a machete fish, and is a favorite food of the sabalo, aka tarpon.
After we had about 15 bait fish we treked for about half an hour up the coast. We set on a drift over 50-60 FOW and freelined our baits midway down the column with circle hooks. After about an hour line starts going out on my baitcaster. As instructed, I waited 5 seconds, engaged the spool, and let the line tighten without a hook set. FISH ON! He ate the machete fish.
It didn't take long for the poon to jump, and we saw right away that it was a big boy.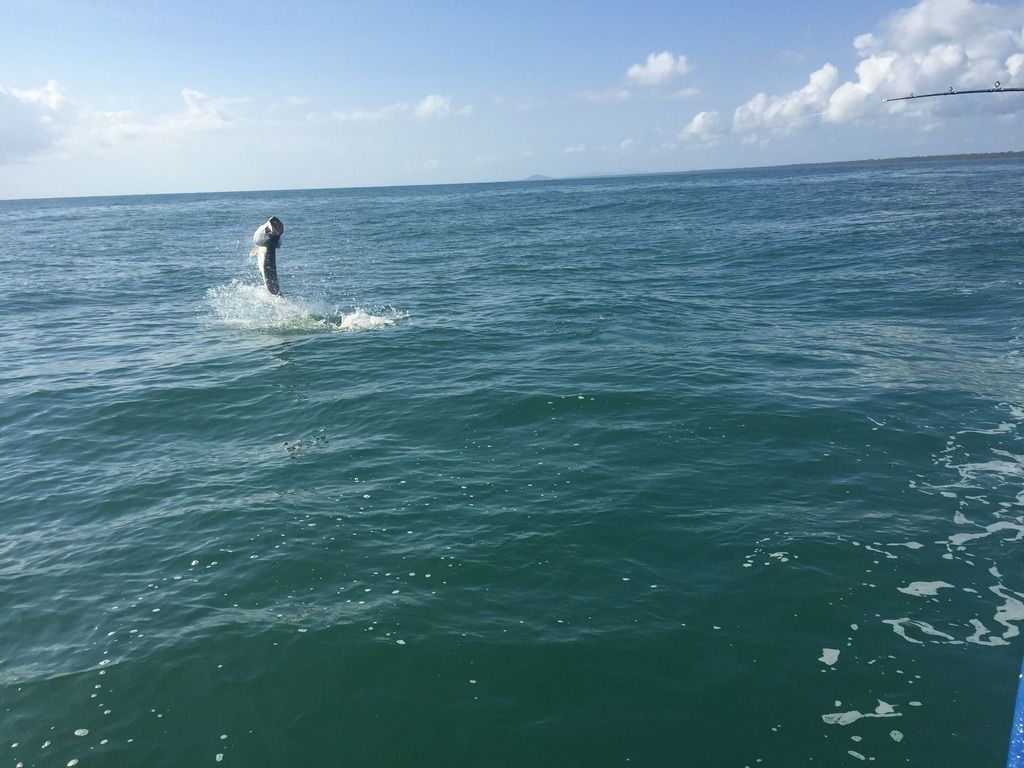 I knew it was going to be a fight, but I was not prepared for the amount of effort. After 5 minutes my face was pouring sweat. After 15 minutes the adrenaline had worn off. Jumping, diving, surging, running under the boat constantly. We must have been in reverse for half an hour as the fish just kept swimming under the boat. I had to be standing up at the bow leaning out so that the line didn't touch the boat which was just melting my lower back. At 45 minutes I had him next to the boat, the deck-hand had the leader in his hand and the gaf at its head, and it made another harrrrd run.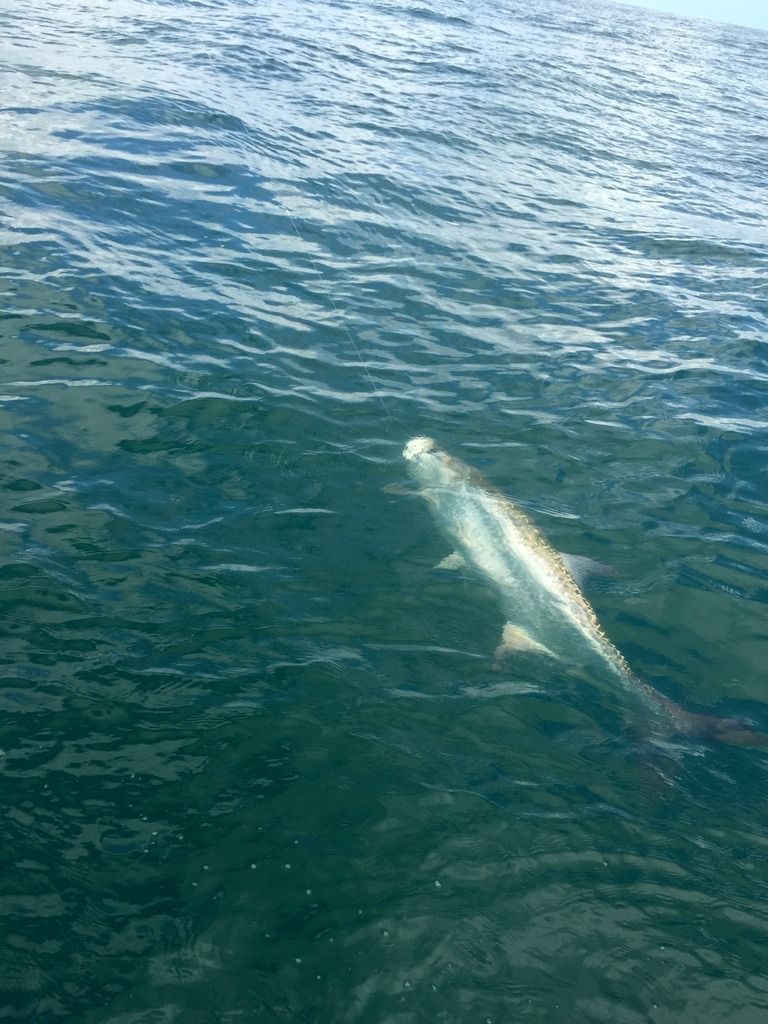 My arms, hands, and lower back were either numb or on fire. My legs and pelvis were bruised from the butt of the rod. I was utterly exhausted, but determined to keep the pressure on and keep gaining line when it let me. At 55 minutes we got him on the gaf. The deck hand said it was easily a 130 pounder. I was barked at to quickly lift the fish for a pic and get it back in the water.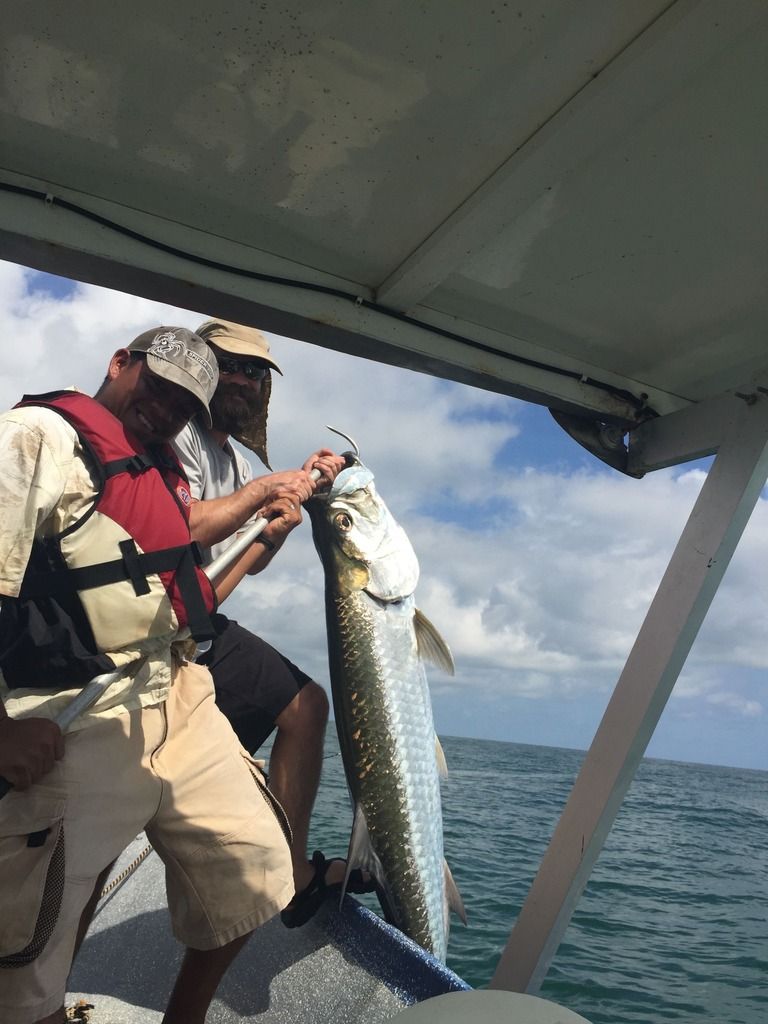 I pretty much collapsed after that. My body was aching, I was extremely happy. A beer was shoved in my face, smiles and laughs all around. It was a fantastic delirium. I took some time to soak it in and get the feeling back in my arms and back and then got back on a rod. The GF straight up tells me that she has zero interest in fighting a fish like that.
Not 10 minutes later, line starts ripping off again. I engauge the spool, rod bends deep, the surface errupts with a poon 60 feet out, and the hook comes unbuttoned. Not gonna lie, I was kind of relieved, LOL. Captain said that nobody catches more than 2 in one day, "Two is enough." A third poon was hooked. It launched out of the water directly at the boat not 30 feet out and came unhooked.
We moved a bit and I hooked into another fish that was making long, smoking runs. They said it was probably a Jack Crevalle, and a big one. After a roughly 8 minute fight it came unhooked.
Another fish hooked and I got it in pretty quickly and then turned it loose.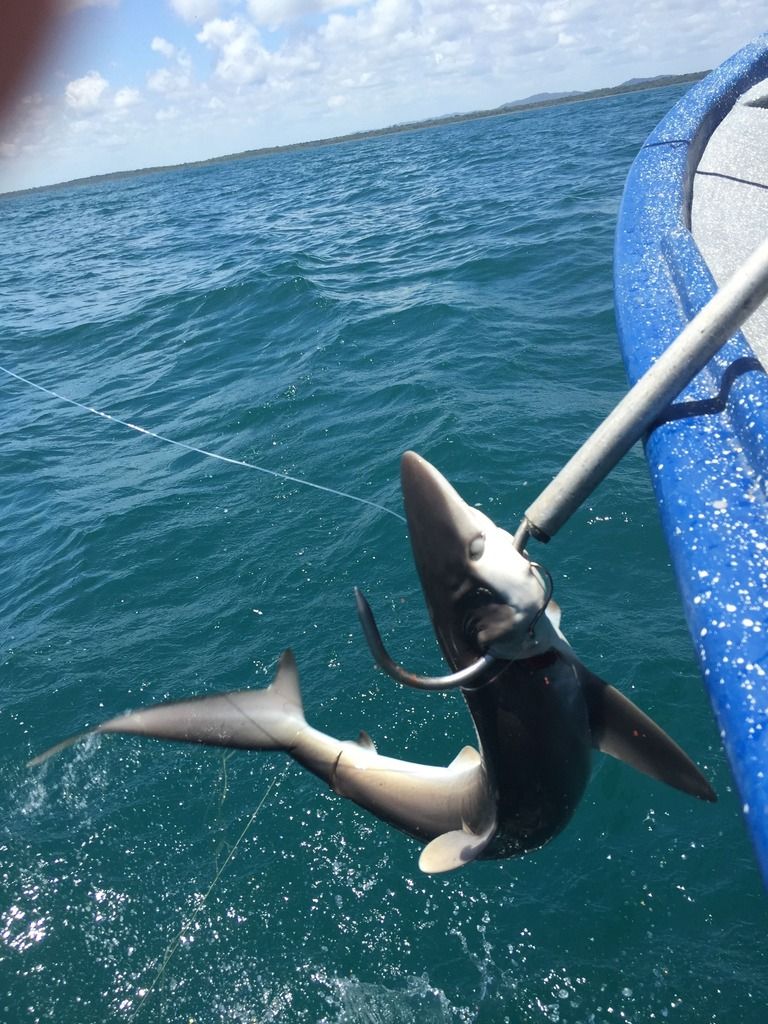 Next, the GF finally hooks up. She had never fought a real fish before but quickly got the hang of reeling down and pulling up, but after about 10 minutes she was done and I couldn't convince her to keep going. The rod was handed to me and it felt like another Jack with the long hard runs. Up it came, and it was a dandy. Roughly a 30 pounder. We kept it for the table that night.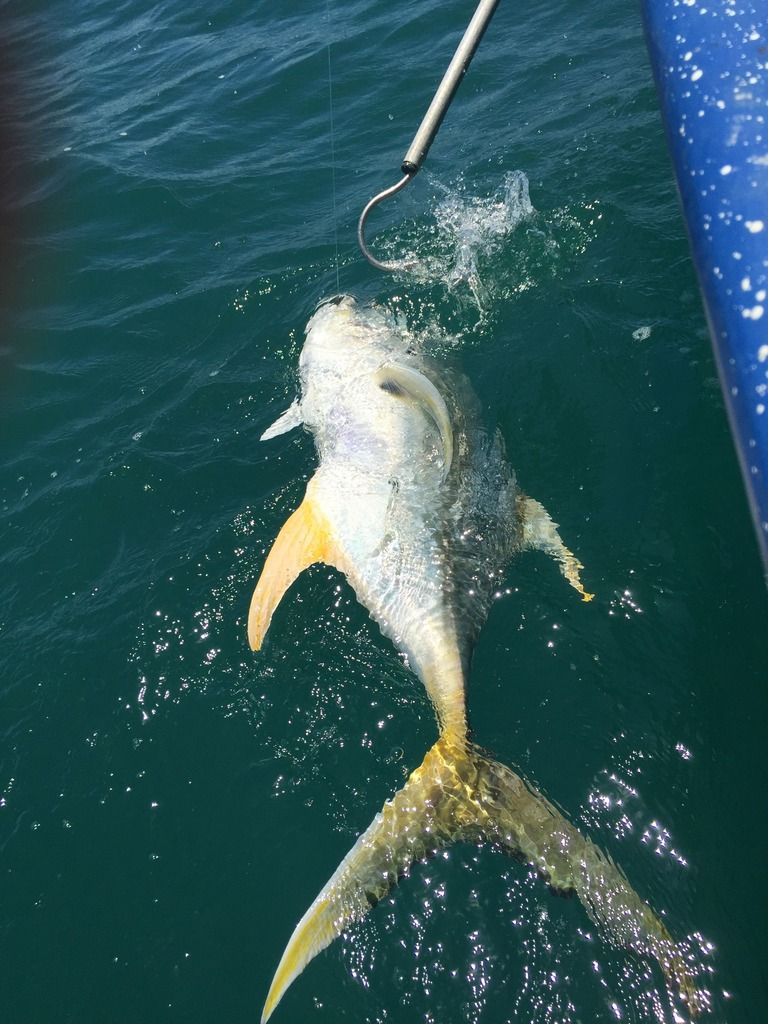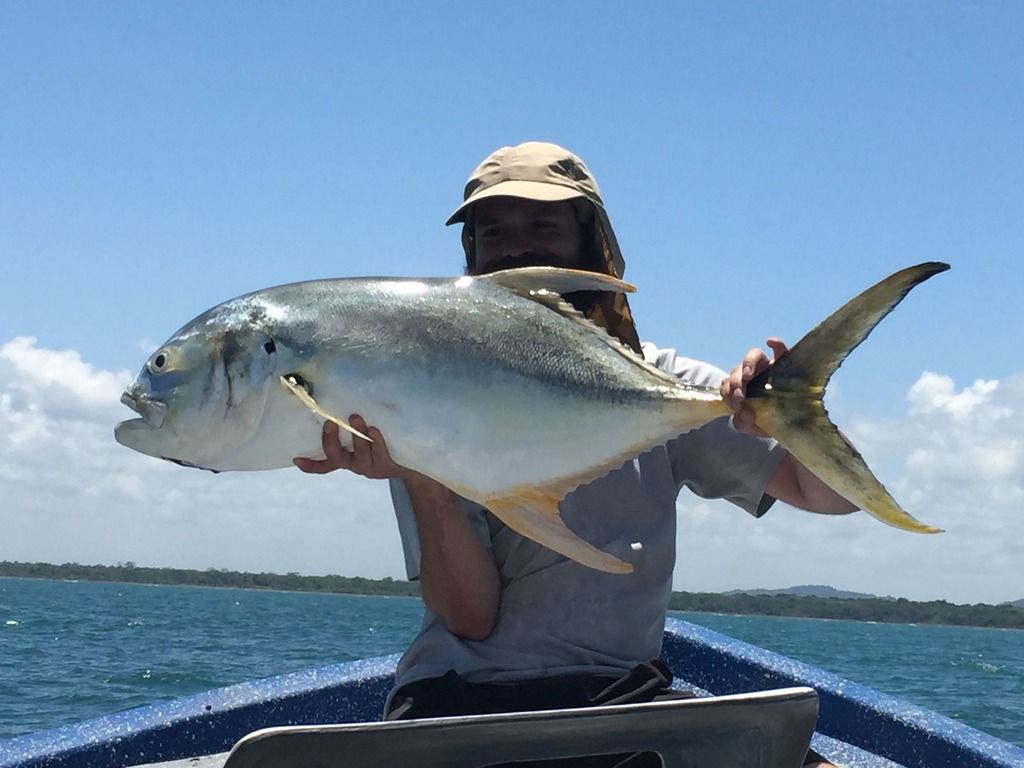 All in all 8 fish were hooked, with the 3 landed.
We went back to the lodge and the Sue made some civiche with the jack and some other fish caught the day before by other clients. The civiche had habenro, onion, and cilantro. She also prepared a mango salsa, a curry sauce, and a garlic butter sauce, all from scratch. They then cooked lots of Jack steaks on the stove in some oil. The other guests and we all ate it. I stuffed myself silly as I am a huge fish eater.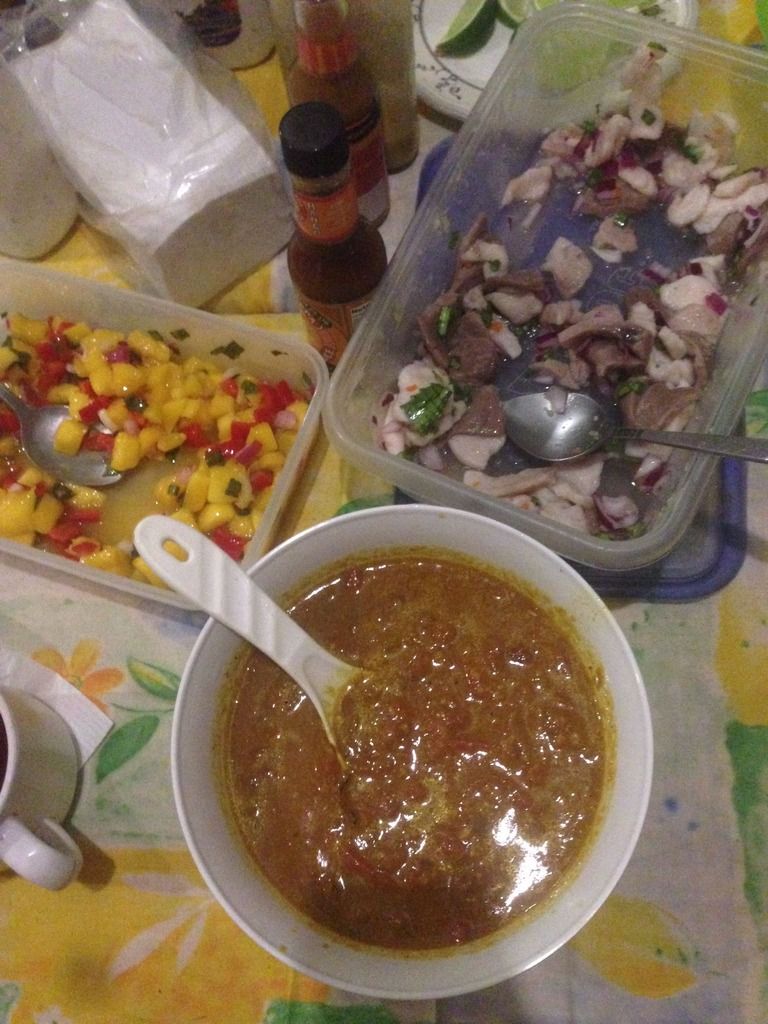 That night the GF and I went out into the jungle with flashlights, as we heard that a whole new shift of night creatures take over after dark. She started second guessing our adventure and we headed back toward the compound before seeing much, but we spotted this gigantic frog that was bigger than both my fists.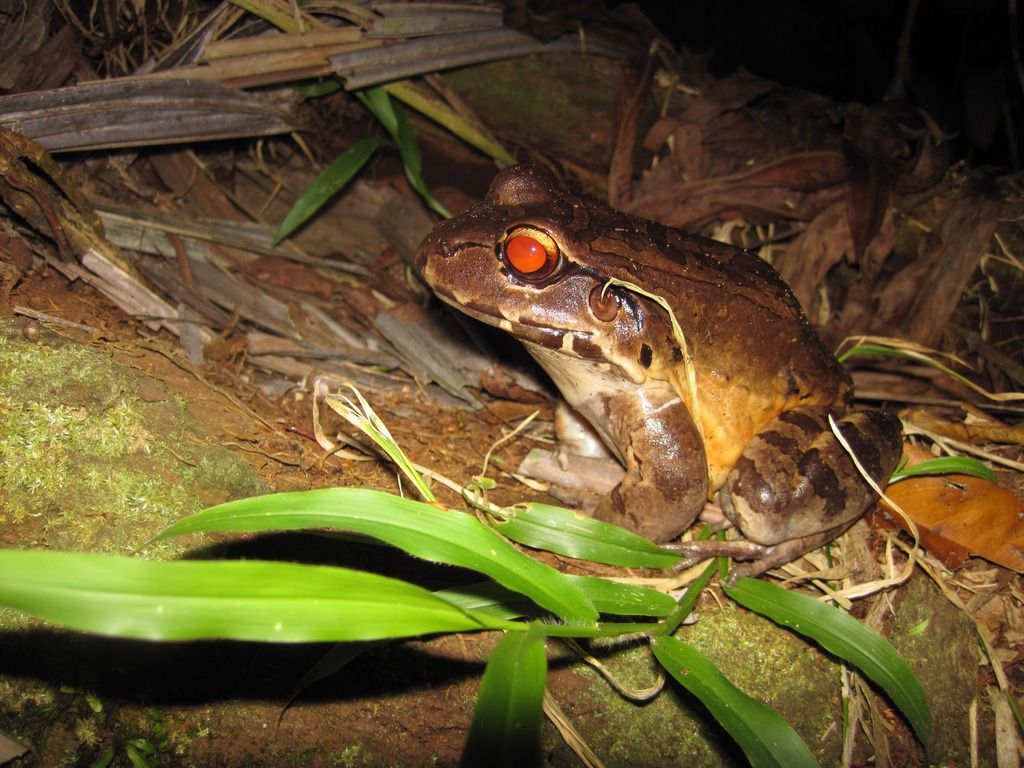 The next day we woke up, ate more civiche along with fresh fruit and eggs for breakfast, and caught our river shuttle to head down the coast to our next destination. It was a 3.5 hour ride though dense jungle, out into the ocean, and back into the river system at times. Sloths, caimans, crocs, swiming iguanas, and tons of birds were seen. We arrived at the port in Limon where a van was waiting to take us another 1.5 hours south to Puerto Viejo.
We arrived at our next eco lodge, called El Tucan in Cocles.
When we walked in this eyelash pit viper was point out to us right outside our lodge. I took this photo with my phone later that night.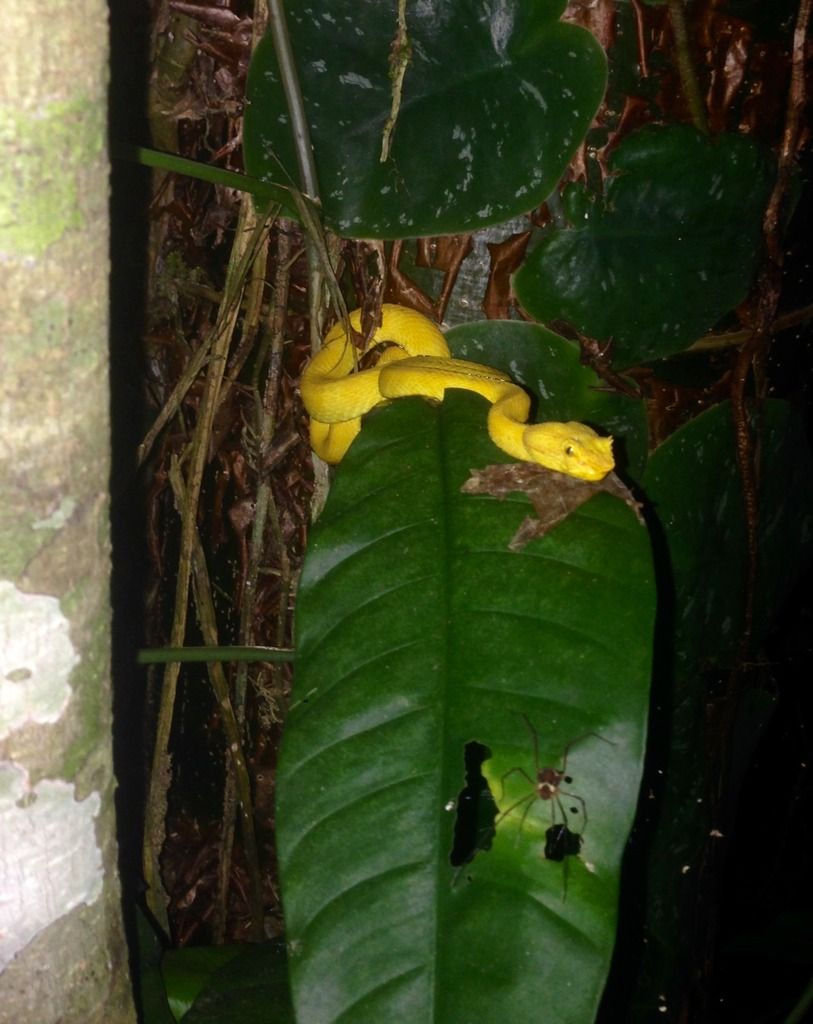 We rented bikes and spent a day swimming and hanging out at the beaches which were a 15 minute ride.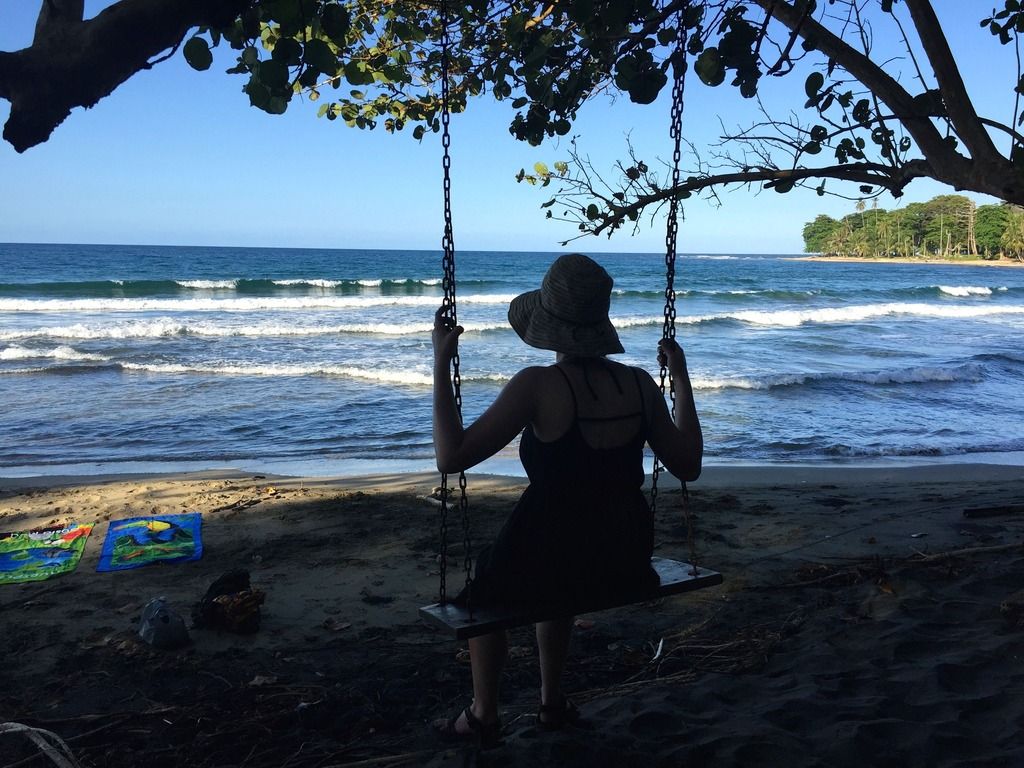 We went to an animal rescue and saw lots of animals up close that were injured and being reintroduced into the jungle, such as this baby white faced monkey.
We ate and drank in Puerto Viejo in the evenings then rode back to our lodge.
Our third day there, we were picked up by a man named Peter Garcar and taken to the National Wildlife Sanctuary in Manzanillo. We had booked a night in this treehouse he had built called the Nature Observatorio. He led us on a 45 minute hike into primary jungle to the treehouse pointing out lots of flora and fauna along the way.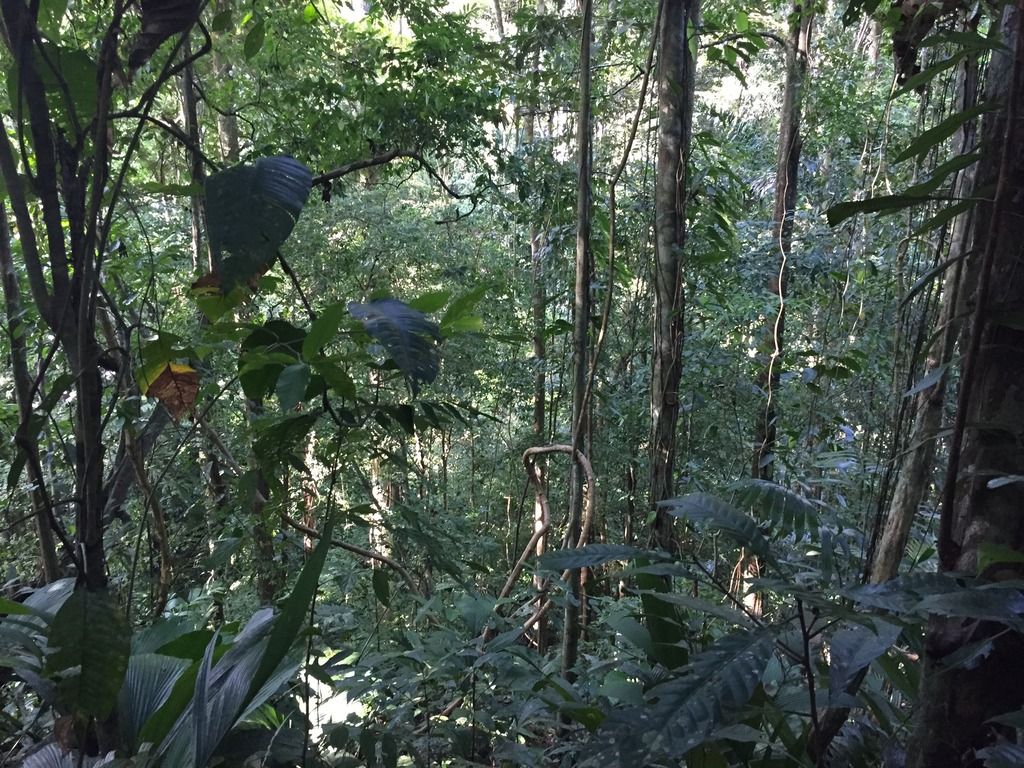 Green and black poison dart frog: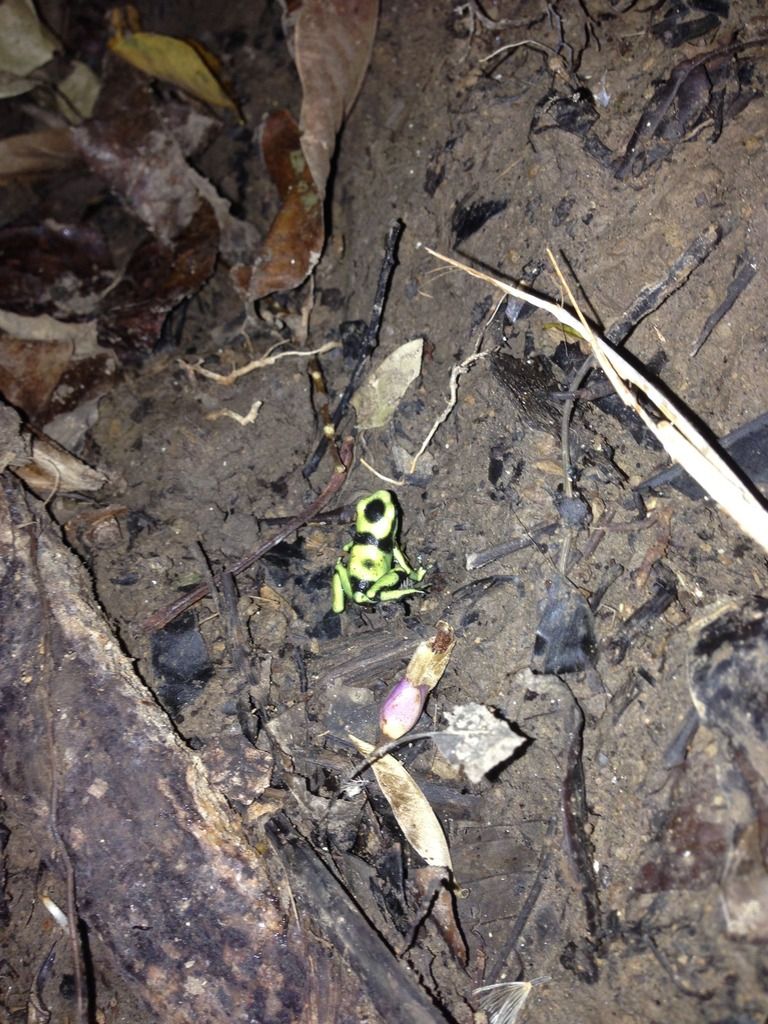 Talamanca Rocket poison dart frog: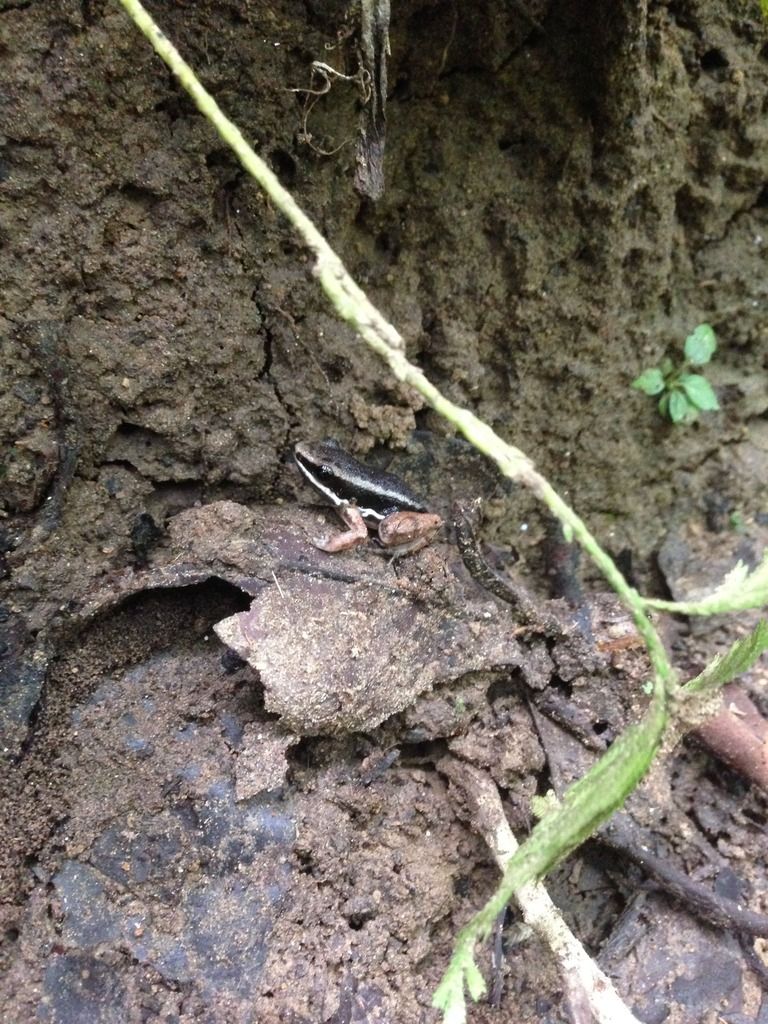 Strawberry poison dart frog: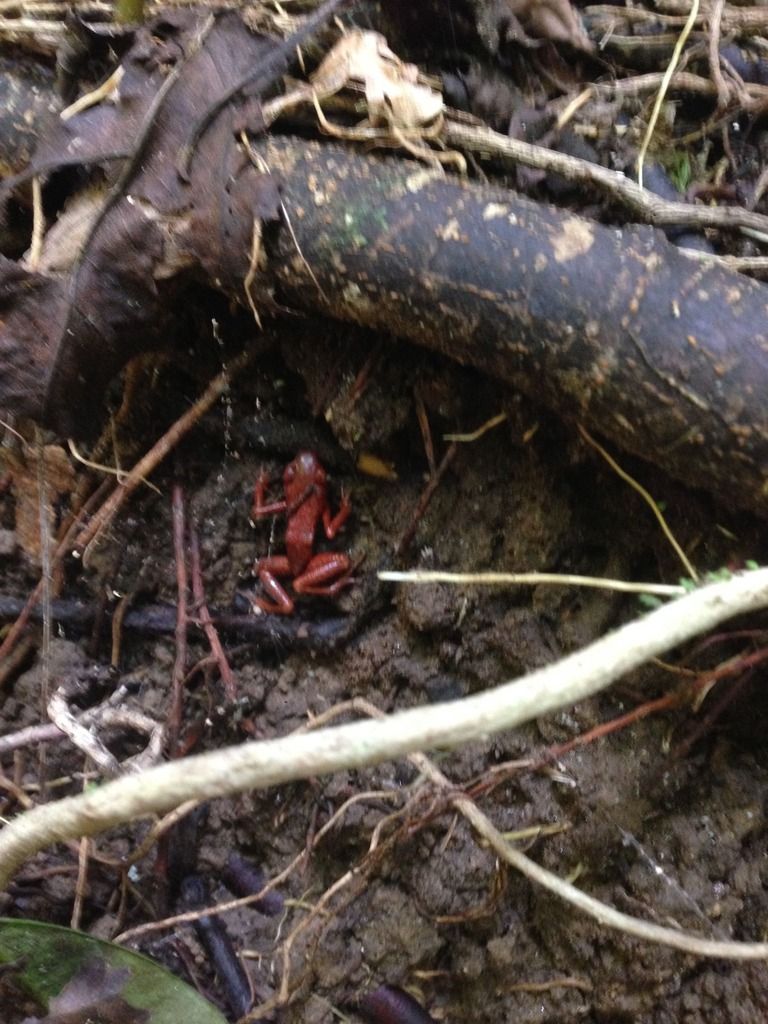 We crossed the intertwining paths of teeming army ants, saw a bullet ant, and he pointed out numerous trees where big cats had clawed the base, kind of like a scratching post.
We arrive at the treehouse. It was an 80 foot dual rope climb.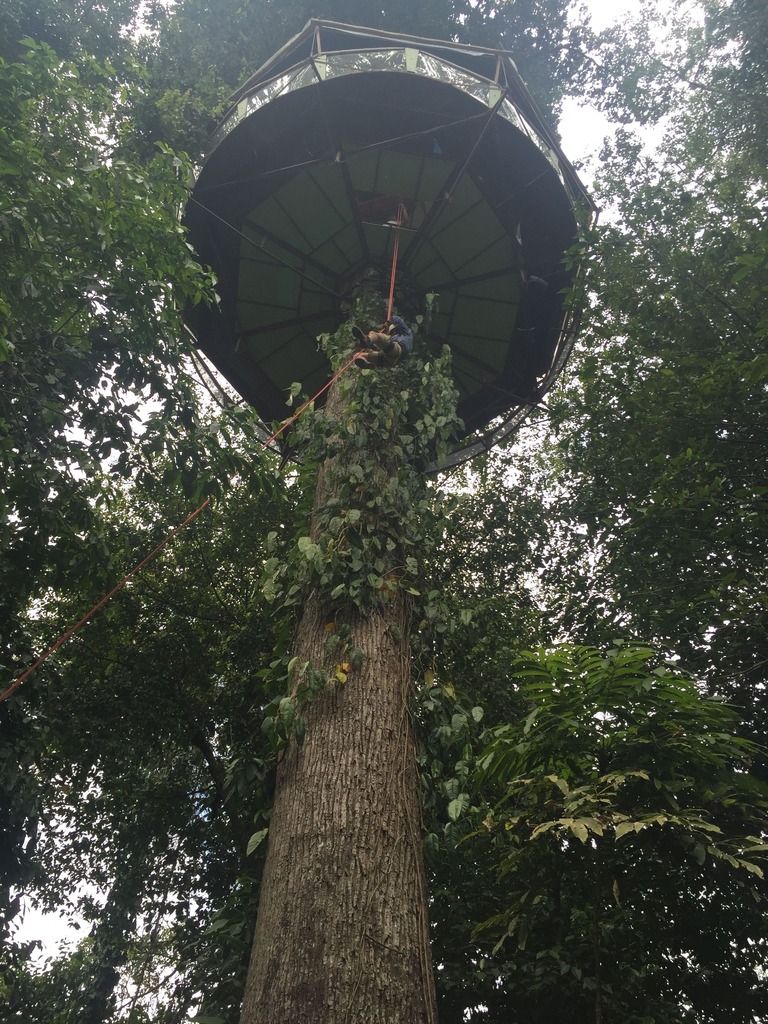 We spent the evening drinking beer, eating, and watching the canopy come alive with all the animals of the jungle. There was so much to look at you couldn't decide. White faced monkey troups traversing the trees, aracaris, chestnut mandibled toucans, parrots, colorful hawks alighting out of nowhere then silently dropping into the greenery below. Groups of howlers called out to each other from all directions. Loud and mysterious bird calls... or is that not a bird? Haunted cries of unknown animals.
We went to sleep after watching giant fireflies float around in silence.
The next morning I crept down the stairs from the bed around 5:00 am to watch the sun rise over the carribean and found a white faced monkey in the tree next to me. He seemed to be startled, and then angry, and then proceeded to scurry up the tree and throw fruit at the roof of the tree house for some time LOL.
Eventually, Peter showed up and it was time to go. We made out way back down: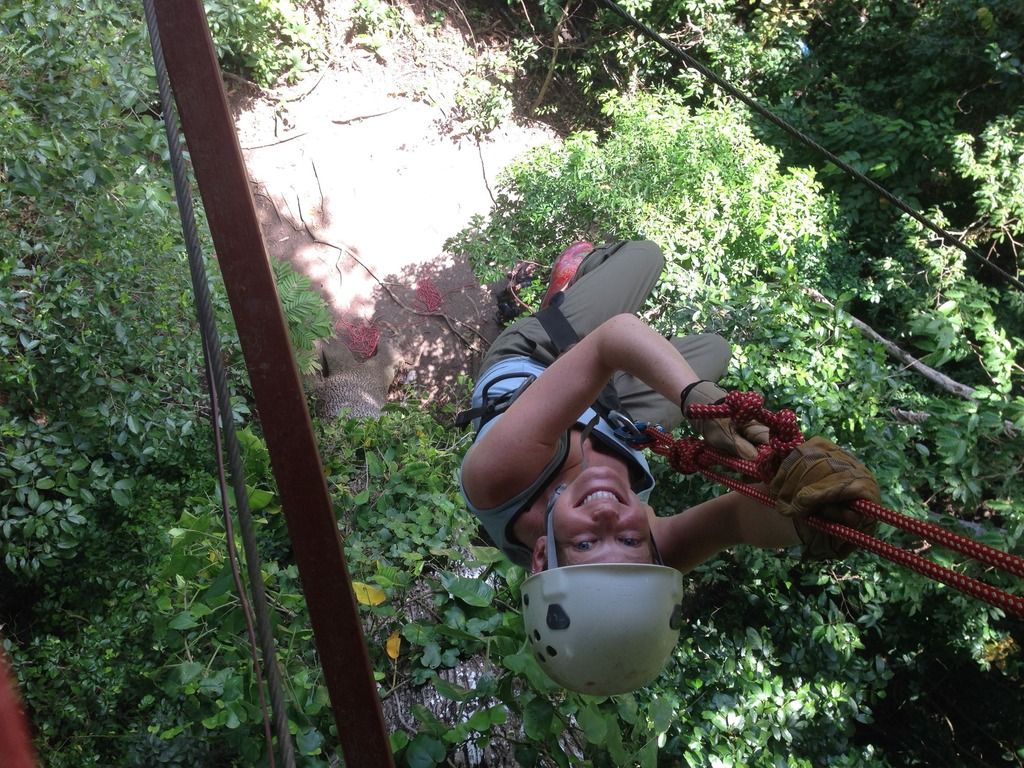 We did some snorkeling at the end of the day at Punta Uva and hit another beach the next morning before beginning our long travel back to Colorado.
What a trip. I'll cherish the experiences. This was just a condensed snippet of what we got to do and see, especially since this site now limits reports to 25 pics, but I wanted to share a little more of the trip than just the fishing.
Pura Vida!