Discussion Starter
·
#1
·
Youtube video >>>>>
http://youtu.be/iaf8V-Uy1ew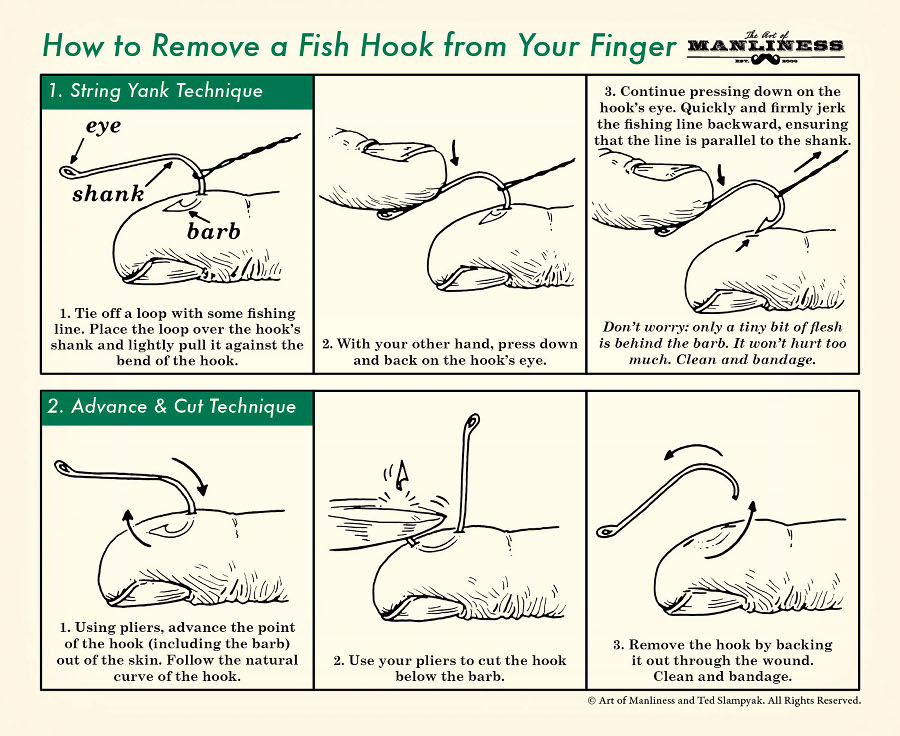 https://www.netknots.com/fishing_knots/hook-removal-string-yank/
$$$
The reason that I recommend you guys become intimate with the line trick is because it saved my sister a ton of pain last night. We were fishing and she went to hand me a lure. She handed it to me and pulled back and felt the point of the hook. She jerked, being a fishing noob, which caused both of us to be hooked past the barb on the same lure. Luckily, NealCo was there with some pliers (i was not prepared). We cut the hooks off the jerkbait and thought about WTF to do. With everyone around me being unfamiliar, or not wanting to do it, with the line trick, I was forced to push the hook through the other side. This was MASS pain. Super sucked.
Once I got it through, we cut it and I slid it back through. One down. I went over and looked at my sister's situation. It was pretty miserable. She was light headed and needed to sit down (thank christ she didn't pass out while hooked to me). I decided that hers would be taken out with the fishing line trick. I had watched the video last year and studied it very close. So we looped it up and I braced myself for some possible superscreaming and yanked realllly hard. The hook came out easily and with a nice little pinging sound. Skye looked up and said "damn I barely felt that!!!!!!!!!" :lol:
She lucked out big time that I knew that trick. I hope you guys watch that video and other stuff up there real close because it will save you, or someone you are fishing with, a ton of pain one day. I went all my life without being hooked past the barb until last night. It's going to happen to all of us at one point or another, and it is best to be prepared. I will be carrying a pair of wire cutters with me from now on, in addition to the knowledge of this handy hook removal trick.