So Pa and I went on our trip
We were invited to fish the family ranch(Yampa Valley) one last time before the place swapped owners
The ranch had been in the family for over 117 yrs but none of their grand children wanted to be a rancher so had to be sold.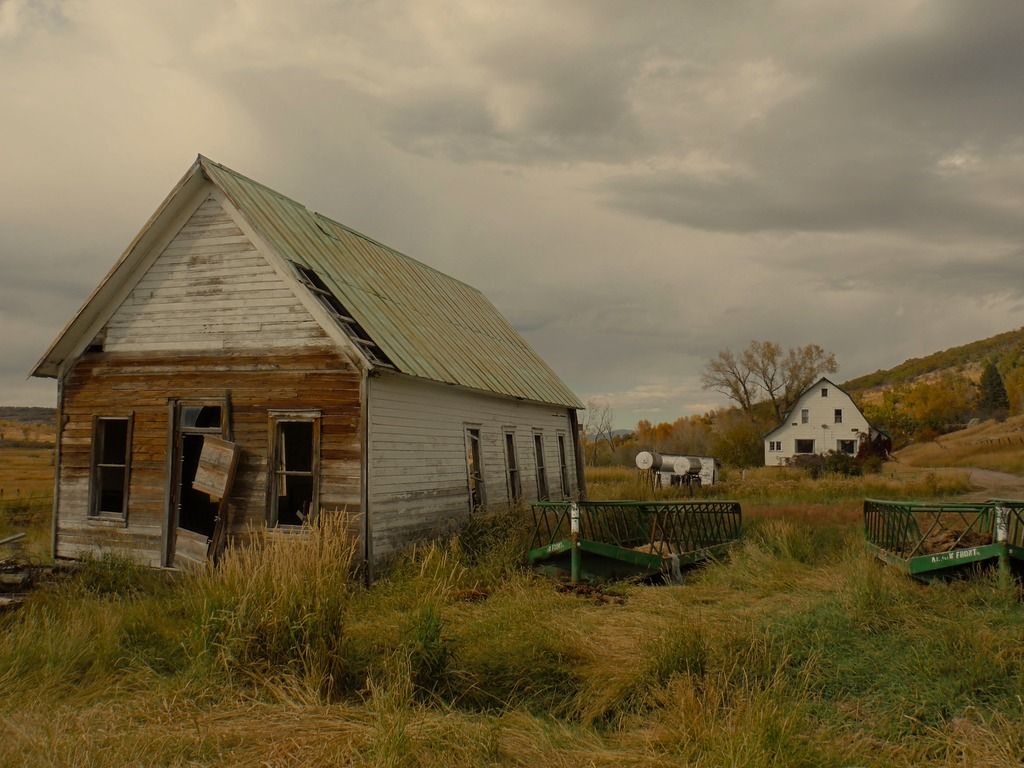 It was beautiful fall up there. Trees in full color, elk bugling in the morning, fresh bear scat in the road each drive in, fish were willing to be caught, could not ask for more. (Well, would be nice if it was staying with the family)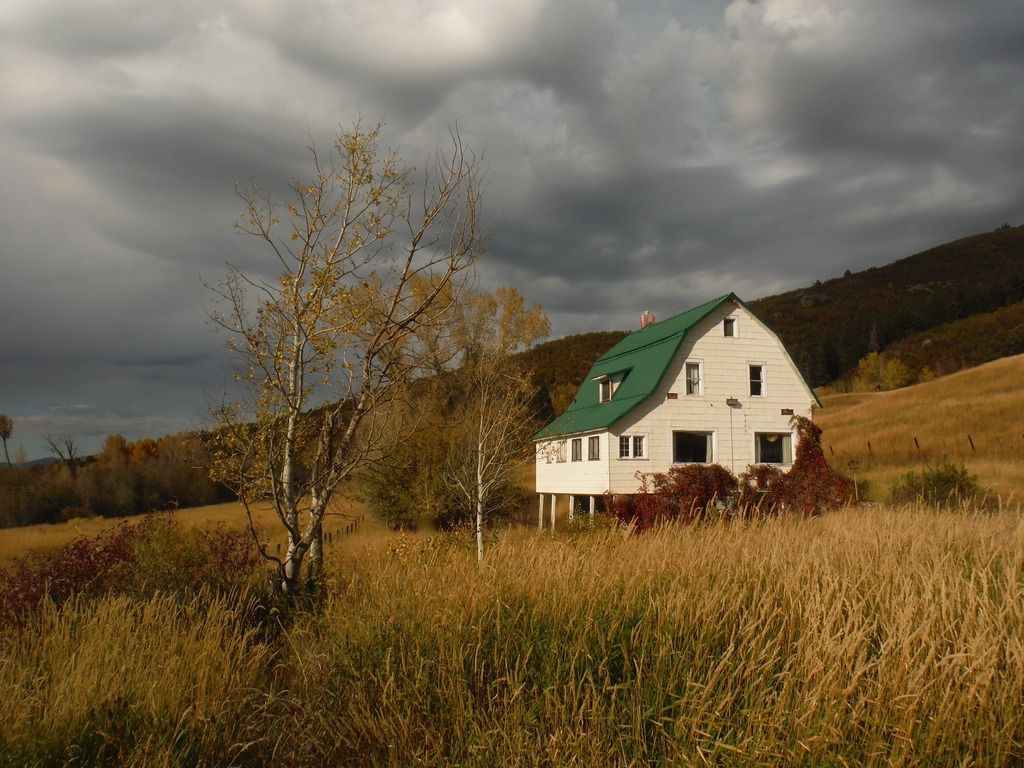 We spent two days fishing the ranch and had a blast. Did not find the monsters but a lot of eager fish. Started out each day with streamers followed by dries and finish with some glorified bobber fishing. Largest fish might have gone 20". All rainbows and browns. First day was small fish day with the second day on a different section of the river being the big fish section.
It was sad walking the the hay fields where I spent many Aug months putting up hay the old way, using a stacker system. No bales O hay here (at least back when I was there) They now put hay up with the big round bales.
Couple more pics of the ranch...
This place will be missed for sure.
From there we went into WY to fish the North Platte. We hired a guide to float the Grey Reef section, we put in below Grey Reef and floated to Lusby. (Thanks to Oyey for the recommendation of our guide Theo Anest.) Would highly recommend Theo for anyone looking to hire a guide in that area.
The water level dropped from 1000cfs to 500cfs within a day or two of us arriving so it made it a little difficult finding fish but Theo worked hard on the oars to keep us in the fish. The fish(rainbows) are some of the hardest fighting fish I have come across(trout at least). Did not hook into any huge fish but several in the 16-18" range. I do not recall landing anything but rainbows. Sorry no pics were taken.
We fished another section of the Platte on our own just below one of the dams. There are too many damn dams to keep track of there. That place was incredible. Beautiful scenery and some more of the those awesome fighting bo-bo's. Again no monster fish landed but some great action on size 18 dries and nymphs. BTW we were using 3-4x tippet
what fun!
After dropping dad off at his house I headed to the White River for more fishin.
Only fished in town for a few hrs. I started out with dries then switched to a steamer. Did well with both and managed not to catch 1 white fish ??? How's that happen there?
Once I got home and got a good night sleep in my own bed I headed towards Gunny to get some salmon action. On the way up all pull outs were taken from the inlet of Blue Mesa to Almont. Crazy I thought. I guess I need to get up earlier next time. I was in Gunny by 0700 and 28 degrees F. I did manage to squeeze in at a local fishin hole but did not do so well at catching fish in a legitimate fashion. A lot of Alabama French Kissing, as I like to call foul hooking, was the technique for the day.
Still a decent day on the water.
Spent a couple of nights in Almont to fish the C-n-R section of the Taylor. First day was pretty good> Largest fish was about 22-23" and a couple that got away that I wish I would have landed. They were not the 8+ pounders but were very healthy lookin. But I did manage a personal best for the smallest fish I have landed out of that river....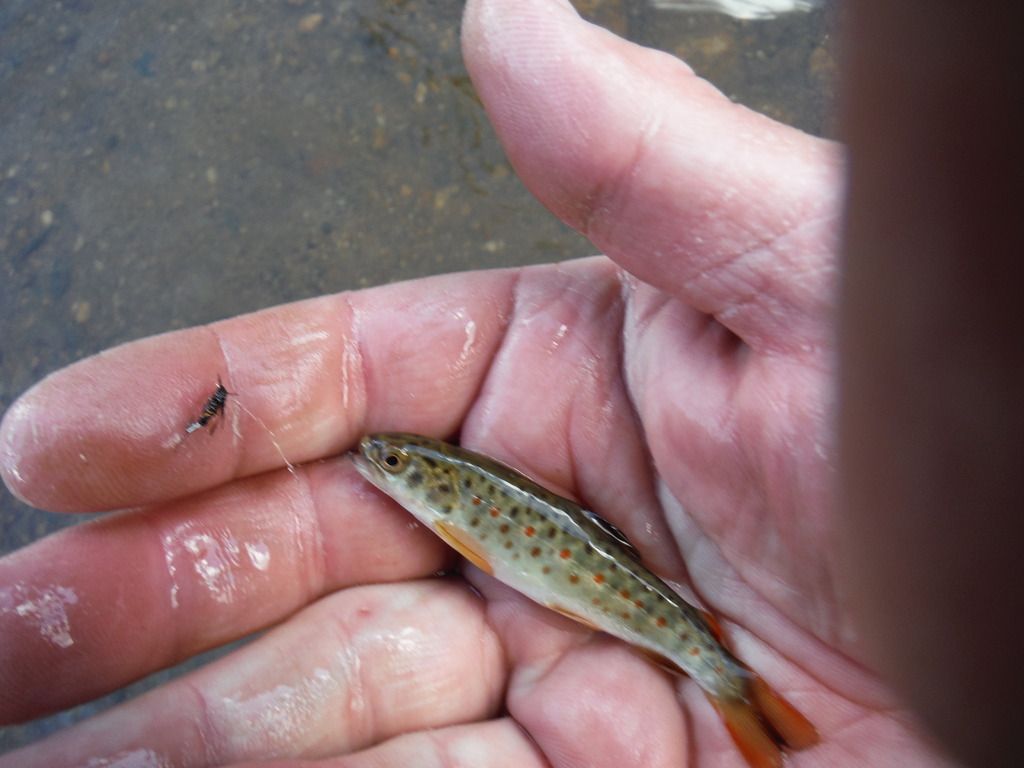 This trip is what I needed. It was very chill and no pressure. Never felt like we were rushing to get somewhere or to leave a spot. I returned to work relaxed and satisfied( not satisfied that I had to return to work, I tried to win the Powerball) but left the vacation feeling I did what I wanted with who I wanted and where I wanted.
Can not ask for more.
Thanks for reading.