Discussion Starter
·
#1
·
Even though I fished until 1:00 A.M. this morning, I managed to make it to the RMA just after 8:00. My dad and I walked down to Mary's lake and met Dunbar and his dad. I set up with blood flavored catfish bait on a 1/0 circle hook on the bottom. Then my dad and I both threw out green tube jigs. The bass fishing was slow except for a group of kids who got to use real bait since they volunteered to do some service for the refuge. However, I caught one dinker LM bass. My dad caught one that was around 12 inches or so. In between these bass, I got two really nice catfish. The circle hook worked perfectly on the first fish, but on the second, bigger fish, The hook was in the top of his mouth. Despite the hook being barbless, and our quick efforts to get the hook out with pliers, the cat started throwing up, so we decided it would be better to cut the line. Hopefully that was the right decision.
I'll let Dunbar post his report as a reply or something. It was a tough day for bass fisherman.
Here is the first cat. It's pretty good eatin' size if we could keep them.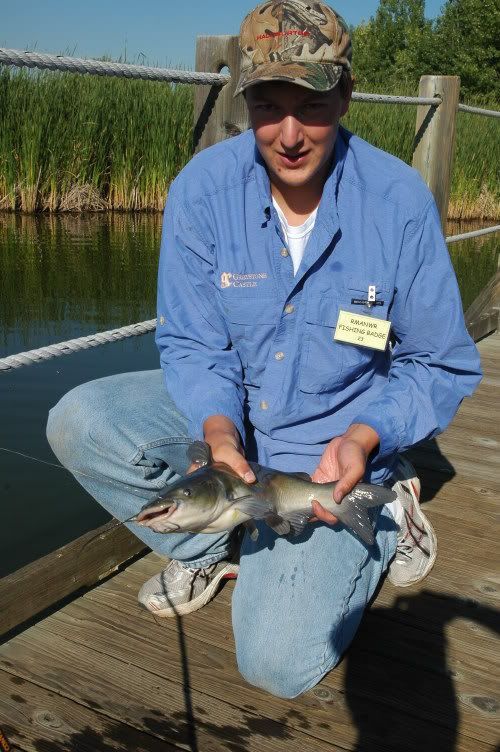 This is a front view of the second cat before he decided to puke. He got me pretty wet.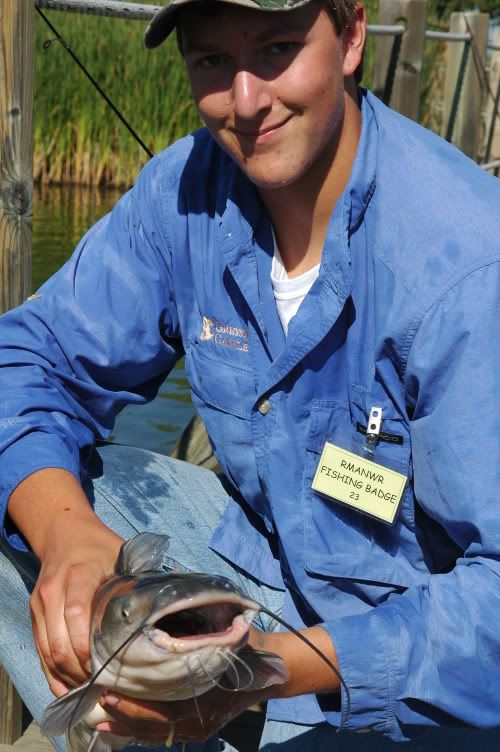 This is another view of the second, bigger cat.