Discussion Starter
·
#1
·
on friday, I packed up my car for fishing.... and was planning on doing an all out assault on my pontoon at a few lakes in middle park. then, my friends called... and I decided to catch myself yet another regrettable life decision instead. props to my buddy Eddie at dreambent studios, and my buddy doug at mile hi tattoo for hooking it up.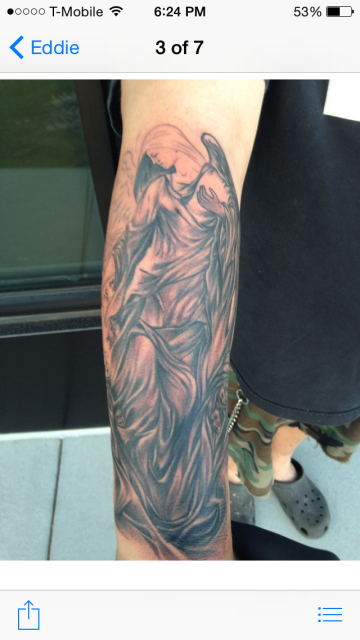 oh, this is a fishing report... my bad. so I went out today, and got up to willy's at 7. was on the water at 7:20.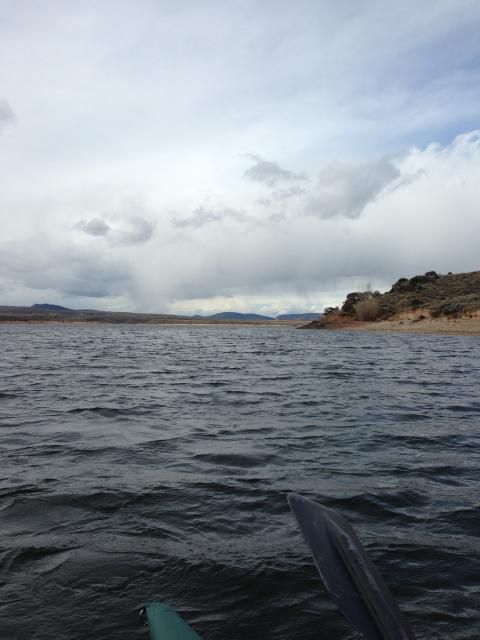 I wanted to see if the lake trout were starting to do their thing, and to my delight... they were. went to some obvious places, and fished anywhere from 80 feet to 15 feet. started marking fish on the vex at 15 to 20 feet, which made it tricky fishing because that was really close to shore from where i was at. I used a medium light jigging rod with tubes and spoons, and my bernie keefe ice rod with a 3/8 oz mr. twister jighead and a 3 1/2 inch glow tube. the only rod that got bit consistently was the bernie keefe rod, which i used to vertically jig/pretend ice fish in my pontoon. found a nice hump/dropoff point where fish were just stacked like cordwood, and got 5 right away, (2 i released because they were like 8 inches, lol) and as i was still trying to nail them... the wind picked up fierce and i got the **** off the lake quickly. water temps were cold as hell, and the lake is probably 6 feet low.
I went into winter park when the storms moved in, had lunch with some friends and then drove back to granby to try for lakers, and no dice except for clearing out some lure space, thanks to the rocks at dike 1 and 3. not even a nibble. I drove to georgetown and decided to lick my wounds throwing jerks at the browns... and managed a nice 16 inch brown that nailed the jerkbait right by shore. got in the car and went home around 5, when it was getting dark... this daylight savings **** sucks.
I'll be back up there next weekend, and i'm gonna try different spots. supposedly Troy coburn is going too so I guess I get to hear complaining about how all the democrats won the election on tuesday, lol. Dunno if i'll take the pontoon.... at this point i probably won't need it.