Discussion Starter
·
#1
·
After seeing the flowers posted from the San Juans earlier this week, Yvette wanted to see flowers. And along the front range, there's no better place than the 4th of July Trail in the Indian Peaks Wilderness. We left the house at 4:30 this morning and we were on the trail by 7.
Like everything this year, the flowers are a bit late. Don't get me wrong, there were amazing flowers everywhere along the trail, but you could see that within a week to ten days the slopes would be carpeted with them...buds just waiting to open.
Here's a quick pictorial of the hike.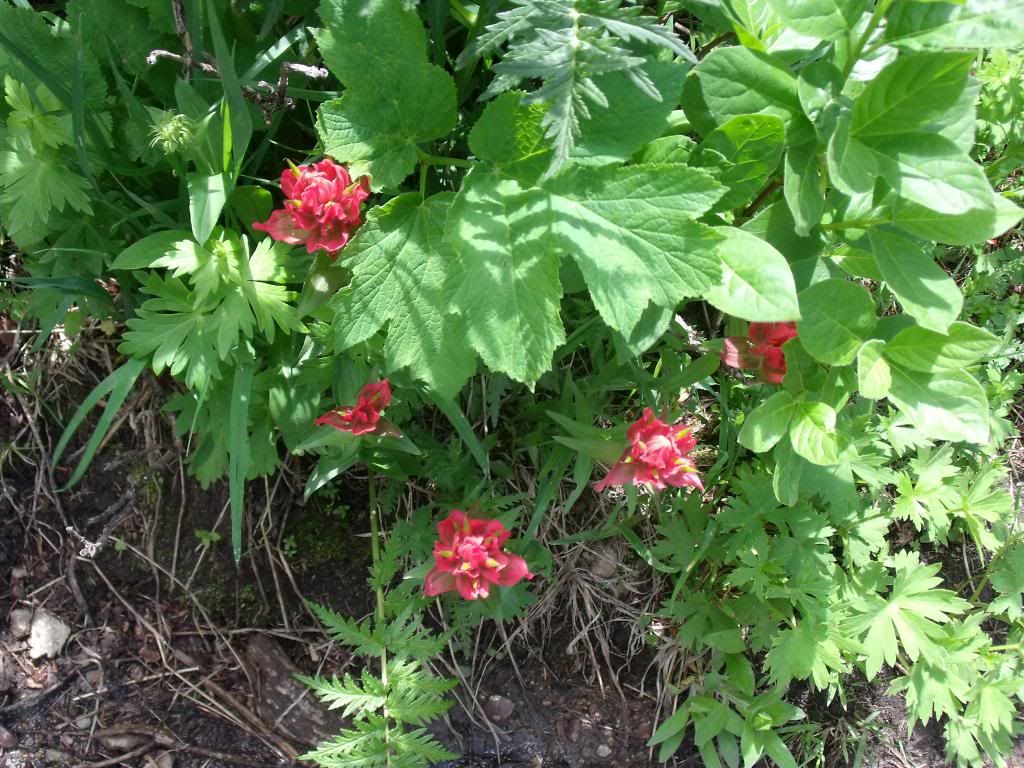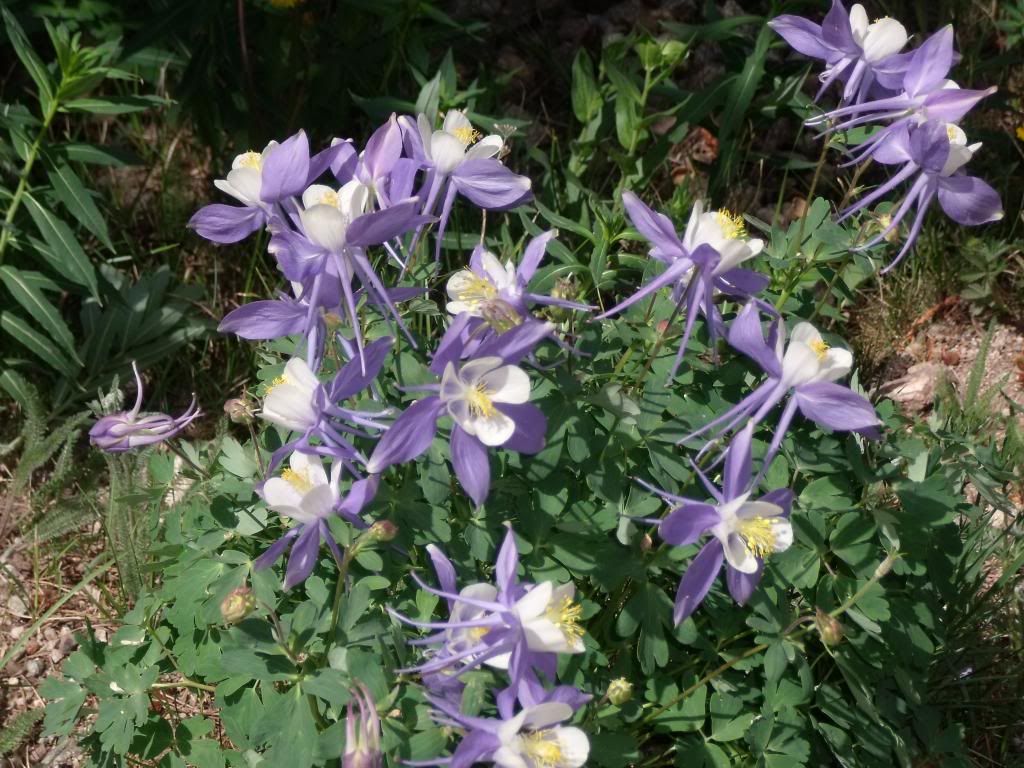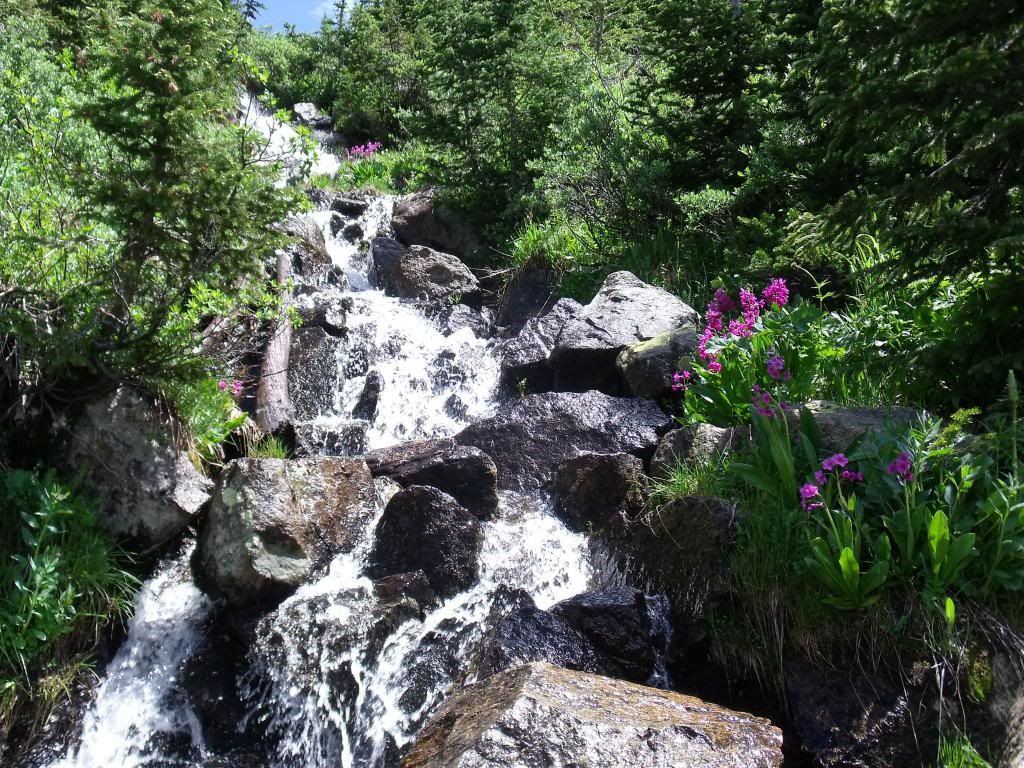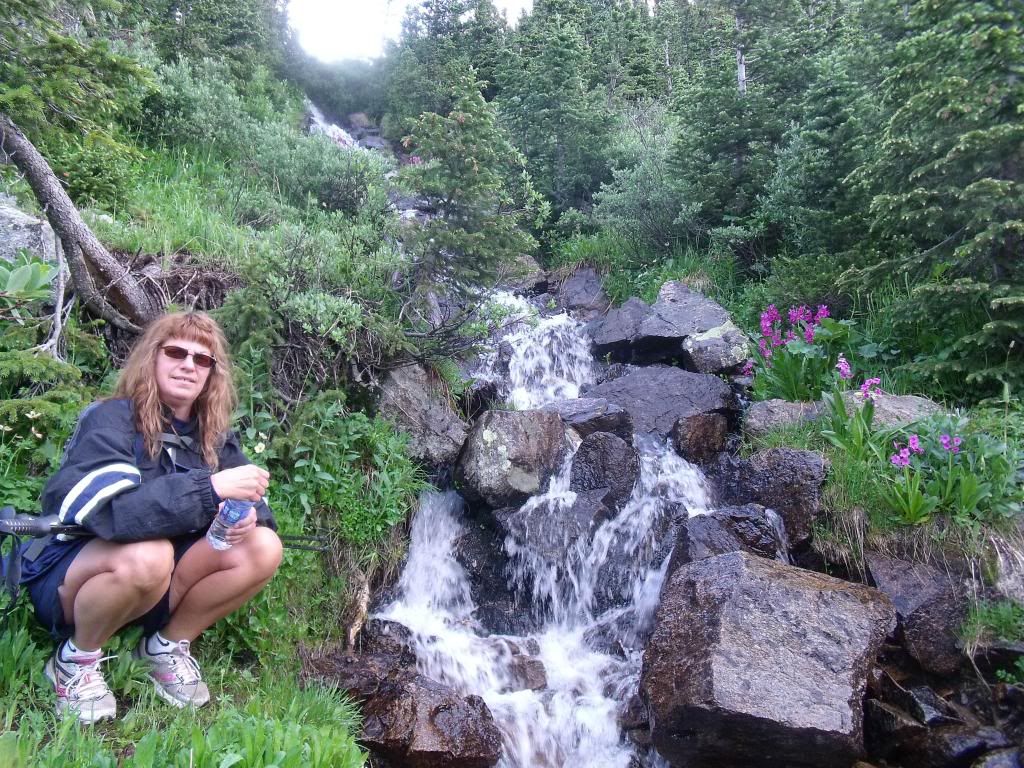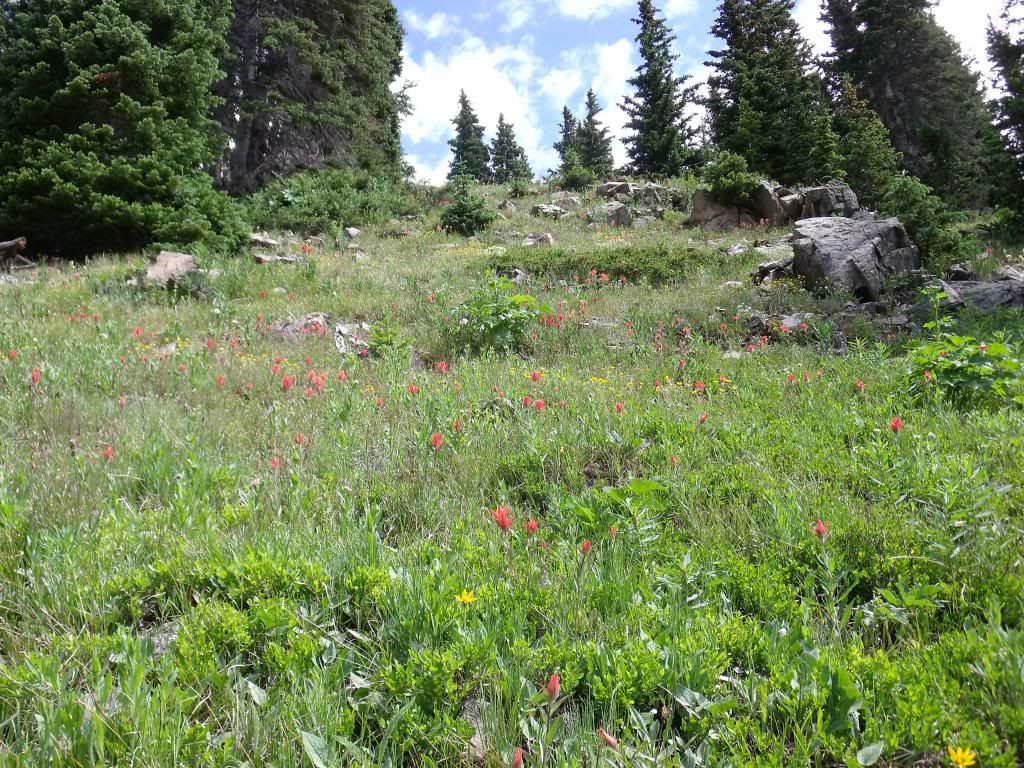 It's a beautiful hike with a lot of waterfalls. This fall across the valley is the outlet of Diamond Lake.
Out of the dozens of pics I've taken of Yvette crossing falls, I still haven't got one where she slips. Sure footed as a mountain goat.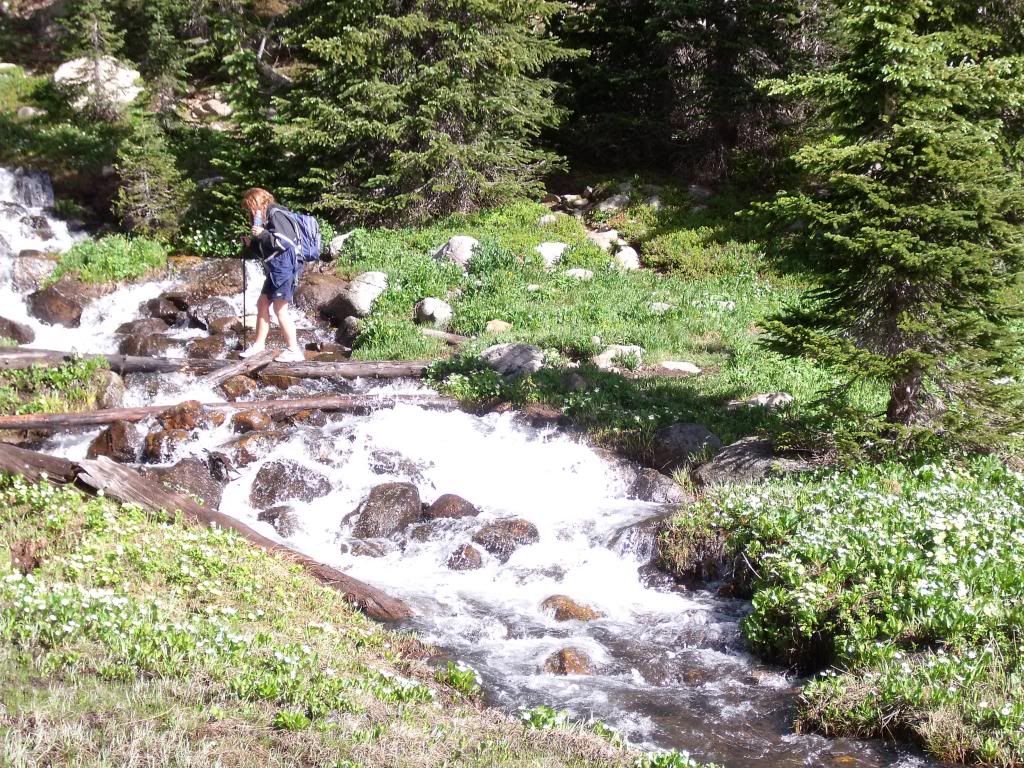 I have to say, she's easy to please when it comes to lodging.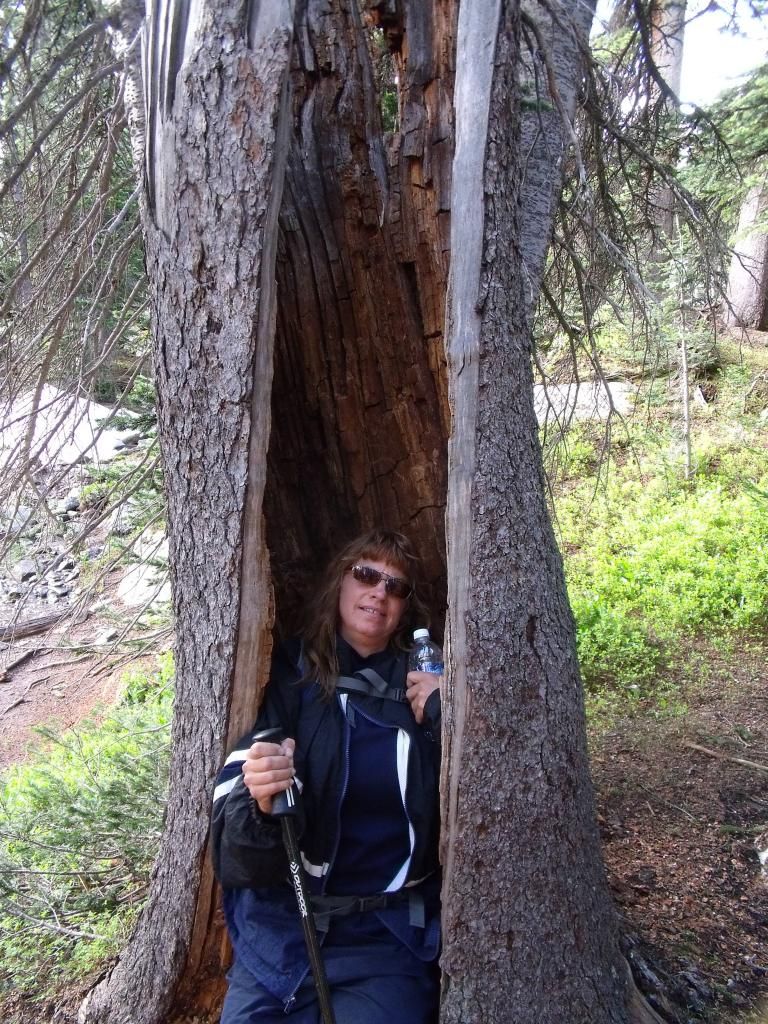 There's still a lot of snow in the trees.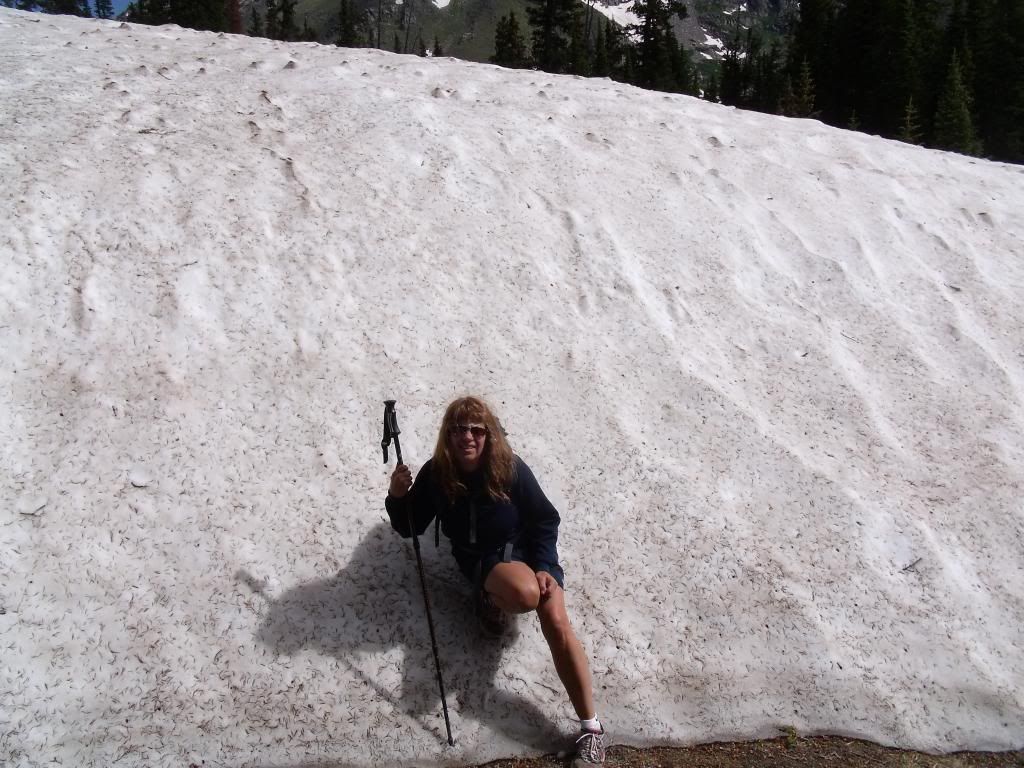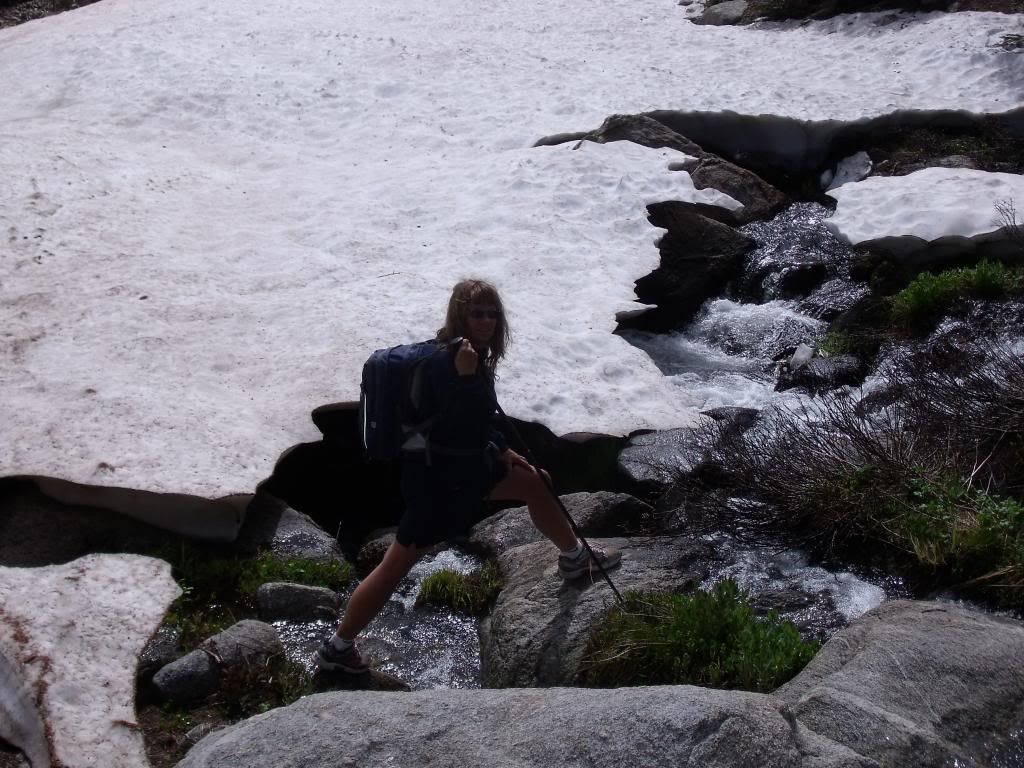 And a bit around the lake..but the trail wasn't too bad..wet and muddy.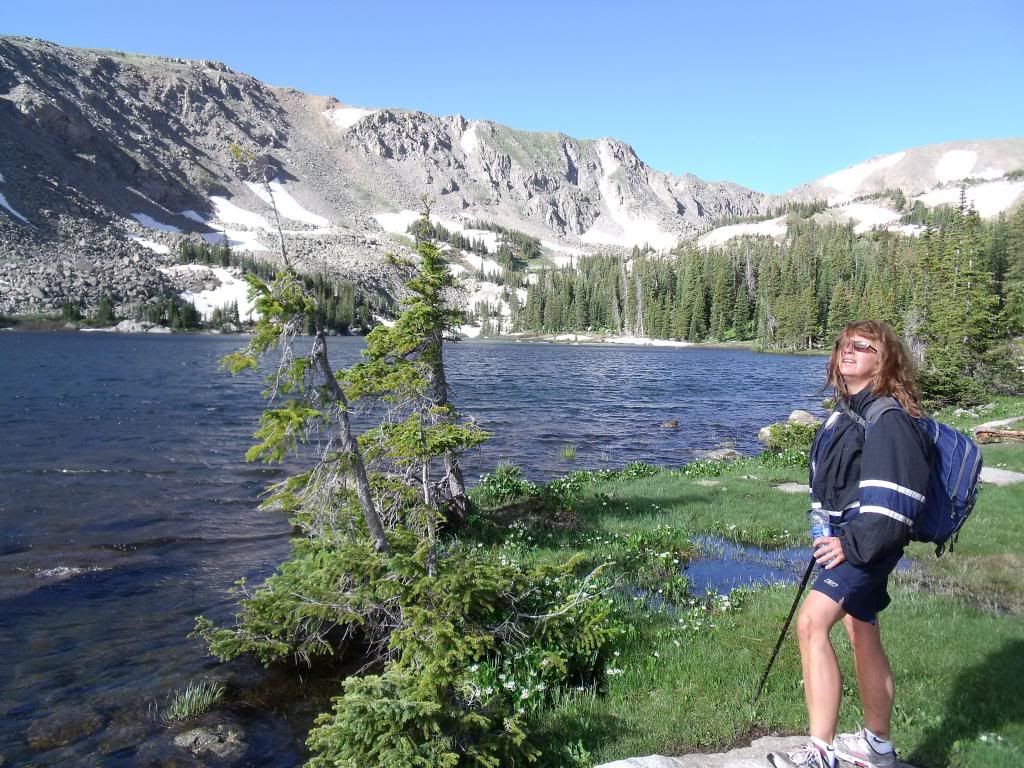 I fished the north side of the lake for an hour and a half. I didn't see a fish or have a hit. I would have liked to have tried the south side and fished the shelf where it drops off, but the snow was deep and the outlet was flowing fast...I didn't even attempt it.
The lake wasn't one I would have chosen to fish..if I was serious about the catching. Rather, it was a great hike, with beautiful flowers and waterfalls leading to a gorgeous place..I gotta say. We both loved it.