Hi guys,
Remember this thread about the small Japanese bass boats?
http://www.coloradofisherman.com/forum/8-off-topic/75153-bassboats-japenese-style.html
Well, here's a better option and made in the USA (well.....Texas).
1992 Skeeter 15' 3" Bass Boat- 2 aerated livewells plus bilge pump with all working perfectly. I use the smaller livewell/baitwell as a built in cooler. Shallow draft but performance hull which handles bigger water/waves comfortably. 2 small storage areas under seats and one large port storage area. 2 fishing seats with removable pedestals for bow and stern. The boat is structurally perfect and has NEVER leaked. Full custom cover. 12 gallon internal fuel tank. Boat was just waxed and detailed and has always been kept in a heated garage.
Yamaha 70 HP Motor- oil injected 2 stroke with SS prop & StingRay hydrofoil. Transom saver. Includes 1+ gal of Yamalube oil. I have never used more than a quart of Yamalube per year @ 30+ days of use. Approx. 40 mph @ WOT. Motor just serviced for the year and tuned up with new spark plugs, fuel filter, lower unit lube replaced, etc.
EZ Loader bunk trailer with load guides, chrome rims, good radial tires and spare. Bunks recarpeted. Wiring updated and all lights work. Bearing Buddies- bearings were just inspected/re-greased for the season. Not a swing tongue but will fit in almost any garage. With boat on trailer and motor lowered, the full package requires a space of 20' x 7' 2." Wiring is 4 prong. Ball is 2".
Minn Kota All Terrain 12V, 33lbs thrust, foot-controlled trolling motor with class 29 battery. Never a problem with this unit and a fully charged battery lasts all day. Both batteries- cranking (class 24) and deep cycle- are recharged immediately after each use and monthly during the off season.
Humminbird 565 b&w, 640 x 320 DualBeam sonar on Ram mount. Swivels 360 degrees so it can be used from bow or console.
Navigation/Anchor lights, tach, fuel gauge (replaced previously) work perfectly.
Extras include: fire extinguisher, transom straps, Tow harness/rope and Swept Wing tube (used 3x), paddle, 2 dock bumpers, throw cushion, 3 adult and 1 child life jackets, livewell and bilge plugs, Skeeter and Hummingbird manuals and Yamaha service manual (which I never used. All servicing was done professionally). You will need a whistle/horn, wiring harness and a tow bar with a 2" ball to get on the water.
Great boat, fast and mucho fun. Handles big water quite well. I've used it for trolling, casting and fly fishing and the boat works well for all uses. It knows many special locations for trout, bass and walleye. I am buying a larger, full windshield aluminum boat.
$3850.00
Located near Dry Creek and Holly in Centennial. Can arrange a test drive.
PM me for info.



Ratt





Here's some more pictures: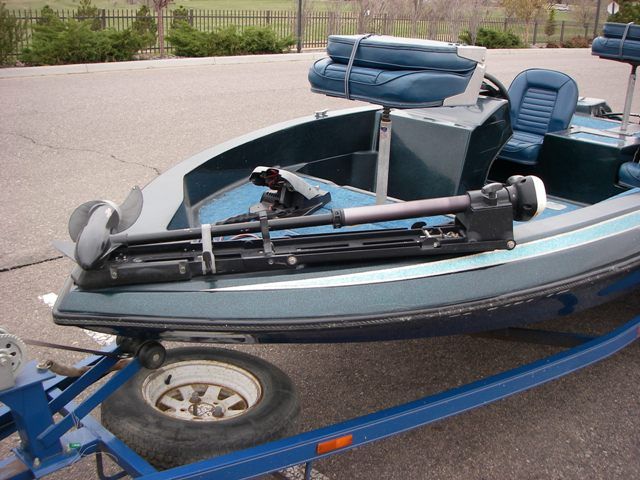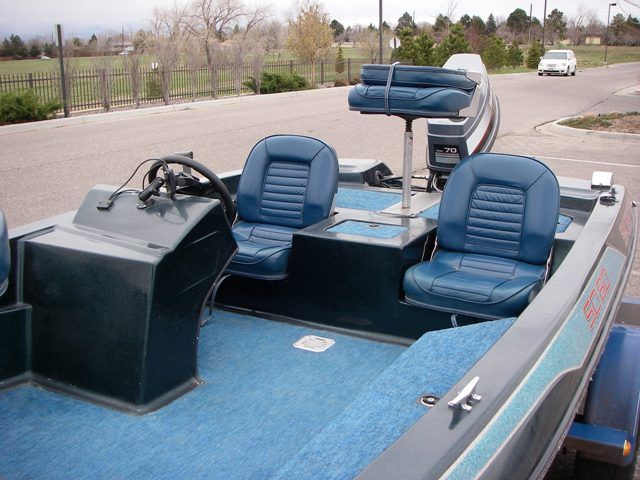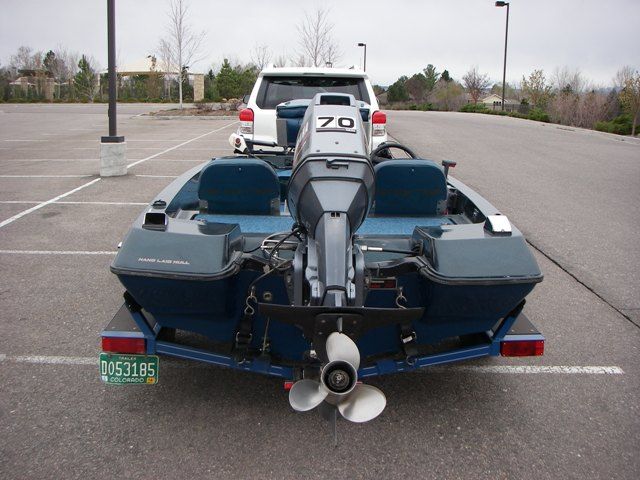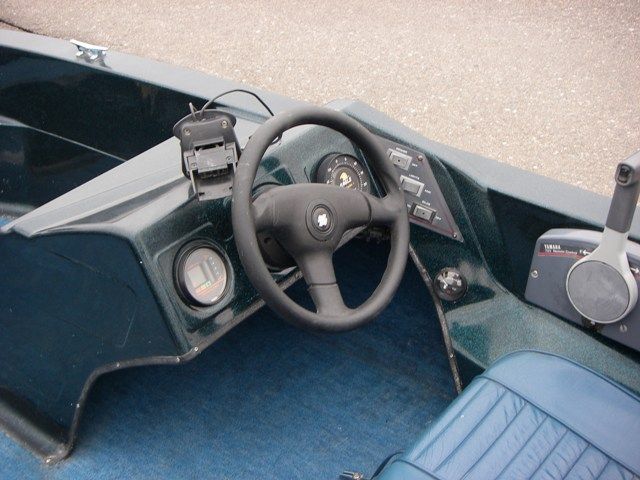 Thanks for looking,
ratt