Discussion Starter
·
#1
·
As I have stated before I have been wanting to get some other species under my belt, even though I have caught a couple of LMB's before but they were very very very small.
So I traveled a little bit this last weekend to try and get some on the fly. I am happy to report I was successful in that trip.
After fishing for an hour and half plus at one fish and changing flies NUMEROUS times and only getting two very soft bites from the fish, I decided to give up on that one and move on.
Found a couple of other fish that were not interested either until I met this one:
Continued to look for fish that were willing to play but not much luck.
I then went back to the fish that i threw at for ever and within 10 minutes had it hammer my fly!!! What a feelin!! Tried to drag me under a tree, but I fought back, then it tried to pull me into the weeds and it went into the weeds. A very short time after being in the weeds it came off and left a wad of weeds on my fly. :-[
Threw a couple times to another fish that was near a tree, which i proceeded to hook, the tree not the fish. I lost my fly!
Tied another one on and went searching for mo bucket mouff's:smile:
When I found this willing and able guy or girl, didn't matter to me, I got it landed!!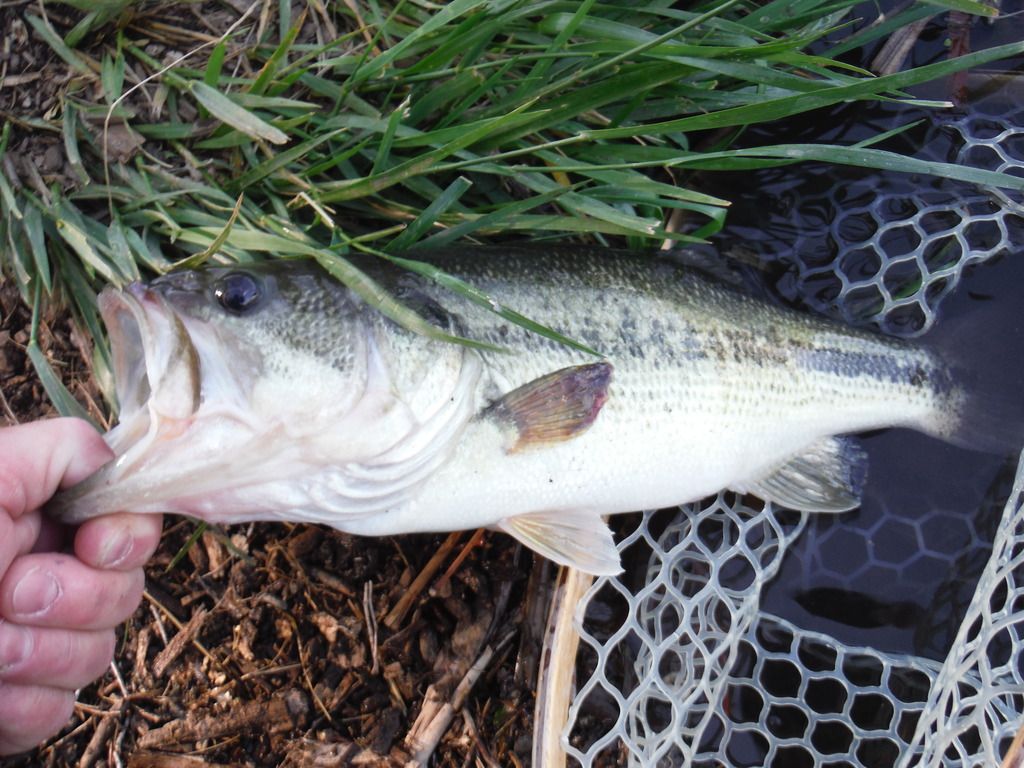 same fish.
Hope I am holding it right.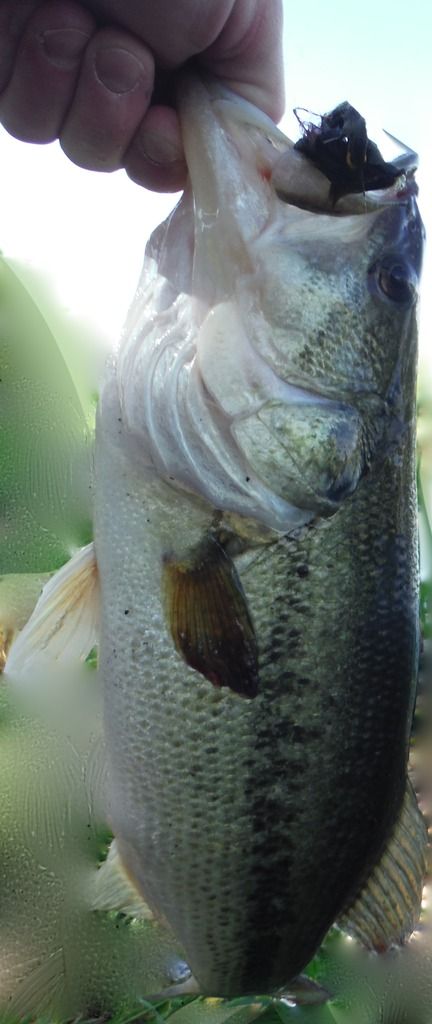 I gotta say what a blast it was to hook my PB LMB!!!
I will searching these fish out more often. It was a kick in the pants!
Thanks for lookin.