Discussion Starter
•
#1
•
I have a St. Croix Triumph surf rod that I'm looking to sell, Here's the specs:
- 10' long / 4 pieces
- Moderate fast action
- Capable of throwing lures in the 3/4-4 oz. range
- Long cork tape handle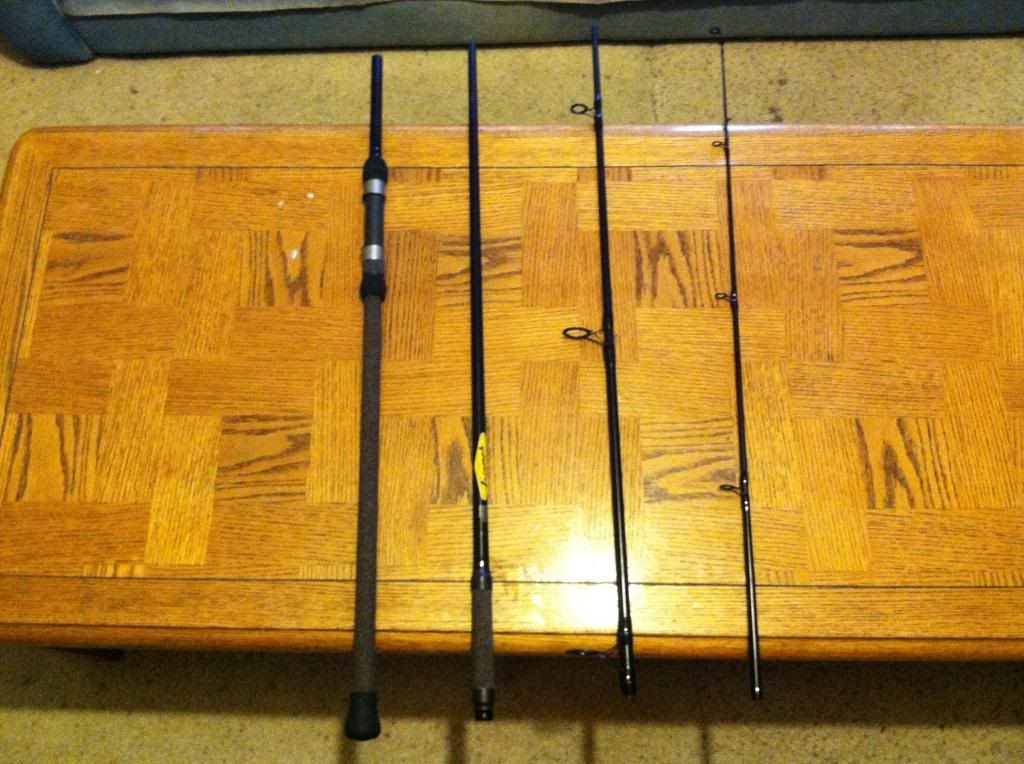 I got it a few months ago and just haven't used it much. Its in near perfect condition, I keep it stored in its travel case-which would be included with it. I'm selling it because I just don't use it that much, and I don't usually throw larger lures. Its great for long distance casting, casting large swimbaits, and for certain types of bait fishing. For someone who fishes salt somewhat often, or for those of you that throw the larger swimbaits, it would be a great rod. I have traveled with it twice now, and had zero problems taking it onto the plane, even travelling internationally.
Its a higher end rod, and practically new-used only a handful of times.
$170 OBO-Travel case included. Feel free to message me or ask on the thread for any offers or additional questions.