Discussion Starter
·
#1
·
Well it's been a lil bit since I've posted....I've been real busy at work and also had the transmission go out on my jeep on the way to go camping, happened a couple hundred miles from home. I decided to junk it, sucked to see it go cuz I had alot of blood sweat & tears in that machine and I did more wrenching on it than any vehicle I've ever had. Still couldn't really justify doing the transmission on a vehicle with 246K on it. I know the transmission would've lasted longer but last winter I had a coolent line crack and ran it out of fluid. I kept adding to to get the machine home from denver, anyways it slipped a little since then. So I got a new machine (which totally sucks) but back on the road and back to fishin! Did the camping trip a week later and it was as good as gets, took the old lady, she was a sweetheart the fishing was epic and the weather was perfect... I was gunna post this thread Slayer style with a bunch of meat pics but as it is I got pics from a month worth of fishing so I'll just put up a few of the high lights. Tight lines.
Here's one of the better walleyes I've caught lately. Landed four nice size ones on this night among other fish. Kept one of the others about 20"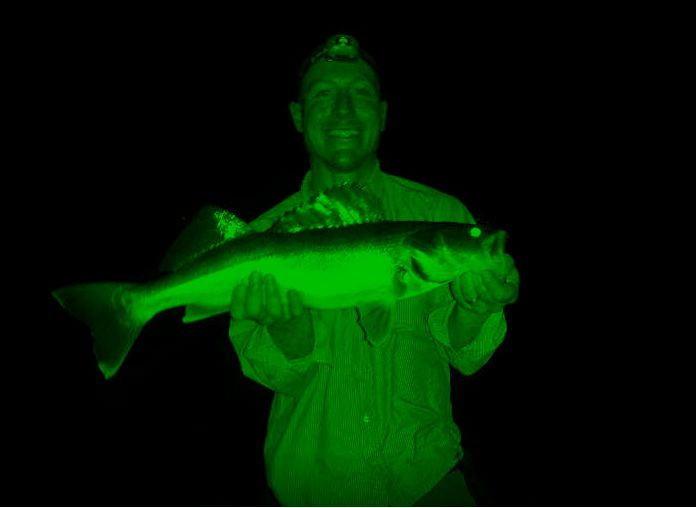 Got this decent brown a couple weeks back, thought of cooking it on this cedar plank I conveniently found on the shore...JK>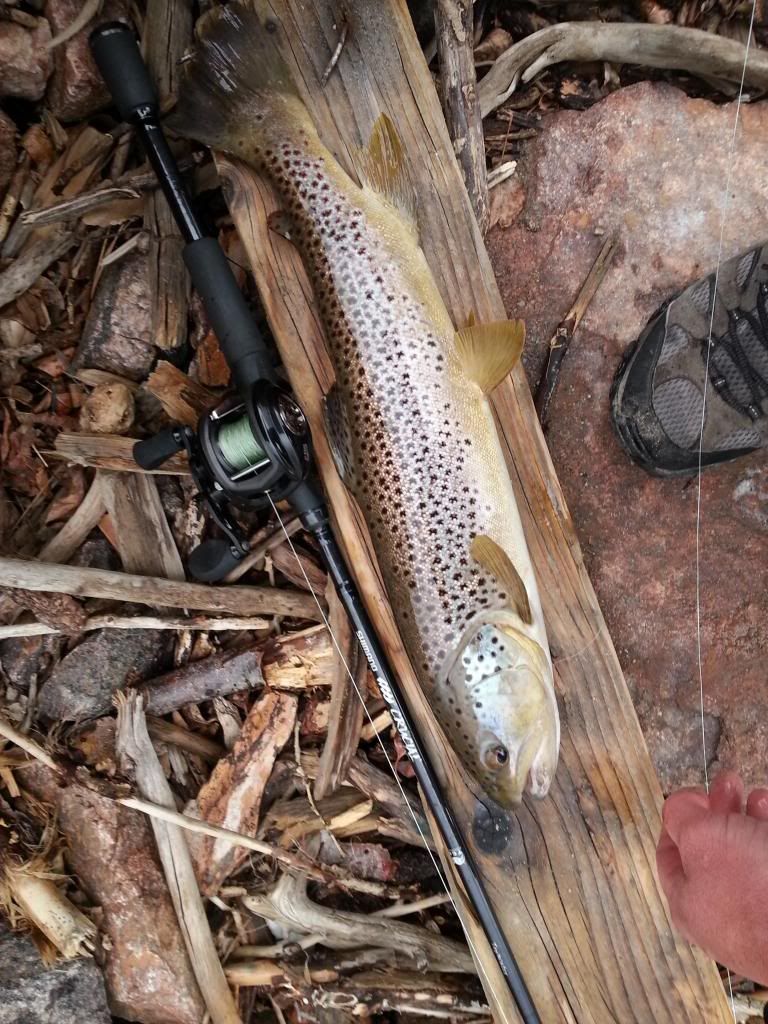 Can't keep just 12!...Hit this lake with my uncle , me or him had never been there before . Really had a good time checking it out. Next few pics are from there, if ya know the spot no need to name it. ...Oh and I really only kept six and landed eight before moving to another spot...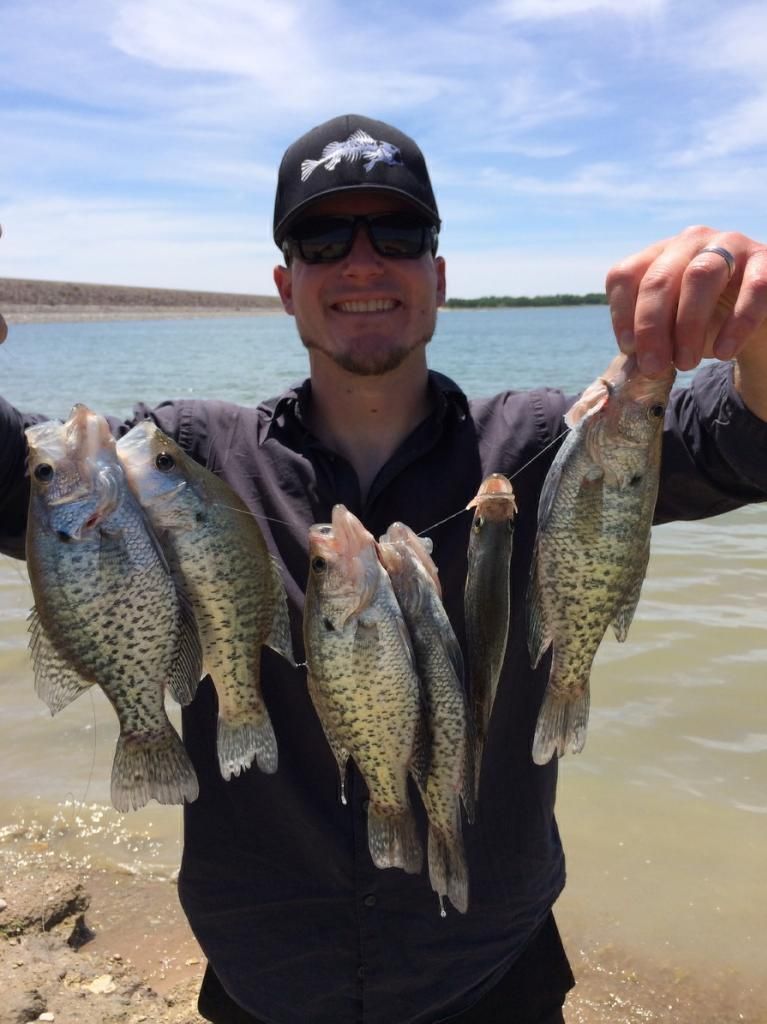 Landed several of these on some top water, I always love some top water action.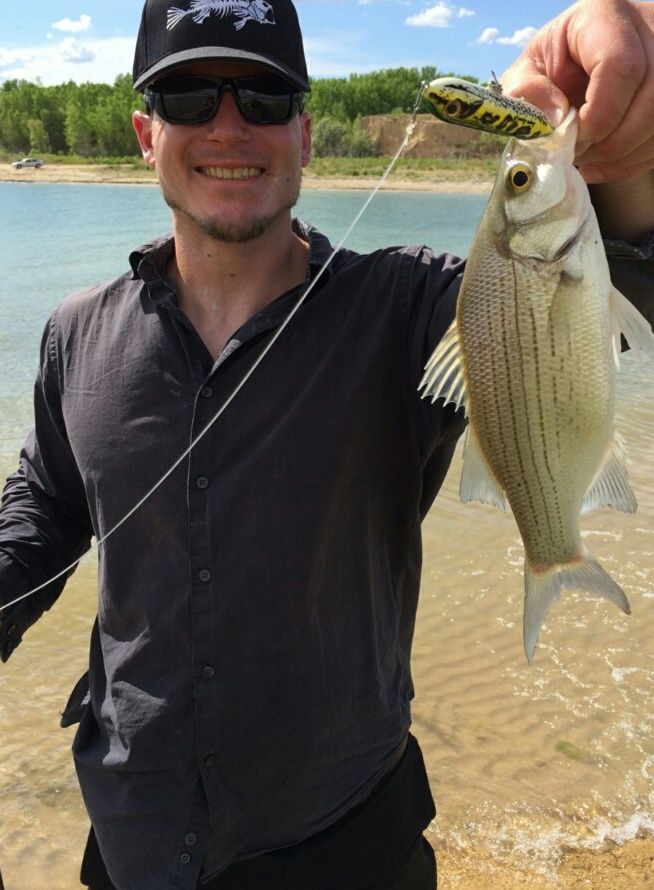 My best bass of that trip.
Also did a few trips in the bellyboats with my daughter and wife. I got a new fish cat which has worked real well for me and it's nice to have two so I can take them out. Again if you know these spots please do not name them. Mostly used soft plastics and jigs.