Discussion Starter
·
#1
·
Hit the Mile with Oyey in search of pike on Sunday. Weather was fantastic and we had our general area all to ourselves for an entire day. We drank some of Koldcut's superb homebrews, drilled, bullshitted, drilled some more, and enjoyed the beauty of that awesome lake.
We fishied from 6:30am to 2:00pm. We concentrated on 4 - 12 FOW. We fished steep walls, we fished structure, we fished flats, we fish points, we fished bays, we fished saddles, we fished weed lines, we fished transitions... we fished hard, boys. We had tipups out all day and we jigged spoons and tubes.
There were dink trout everywhere. They swarmed our jigs in many spots. We debated the potential merits/drawbacks of litte trout being around (concerning pike), and ultimately seeked out spots where we finally got away from them, but alas, no pike there either.
Only one pike came through all day and it wasn't big, but it crushed my spoon that was being twitched very slowly on the bottom in 8 FOW. It was in one of the trout infested areas at 7:30am.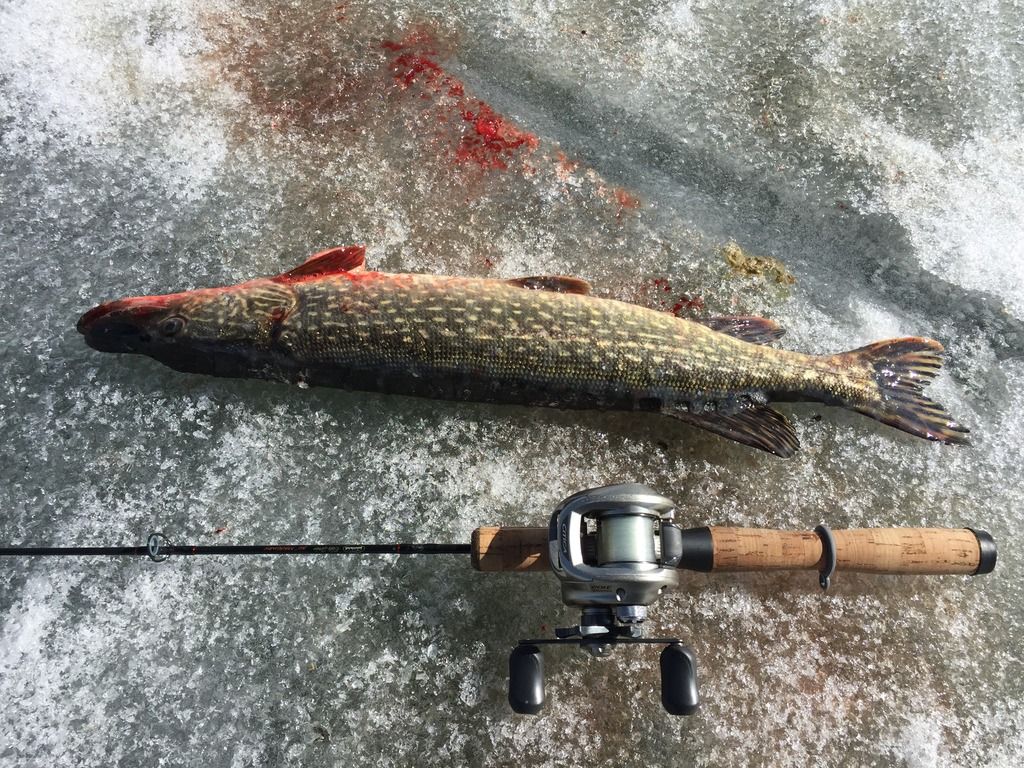 Could be the doldrums of Winter. Could be pike are fat on the stocker fest in that area. We'll be back. Gotta keep grinding if you want the payout.
The Milwaukee Fuel with 7" Lazer setup had no issues chewing through the ice all day up there.
https://youtu.be/BulDW4SFBdk