Discussion Starter
·
#1
·
Took a hike into the high country to see the peaks, flowers and do some fishin.
Hiked into Lake X.....
After arriving we ate our lunch early and we decided to wet a line. Apparently it was feeding time at the lake. It did not take long before...
It's on....my favorite lure! It was great, every fish we hooked into we were able to watch the take. They were like a tractor beam to the lures. I was using a late seventies, early eighties Mini Diawa pack rod with 4lb Trilene line with a silver swivel.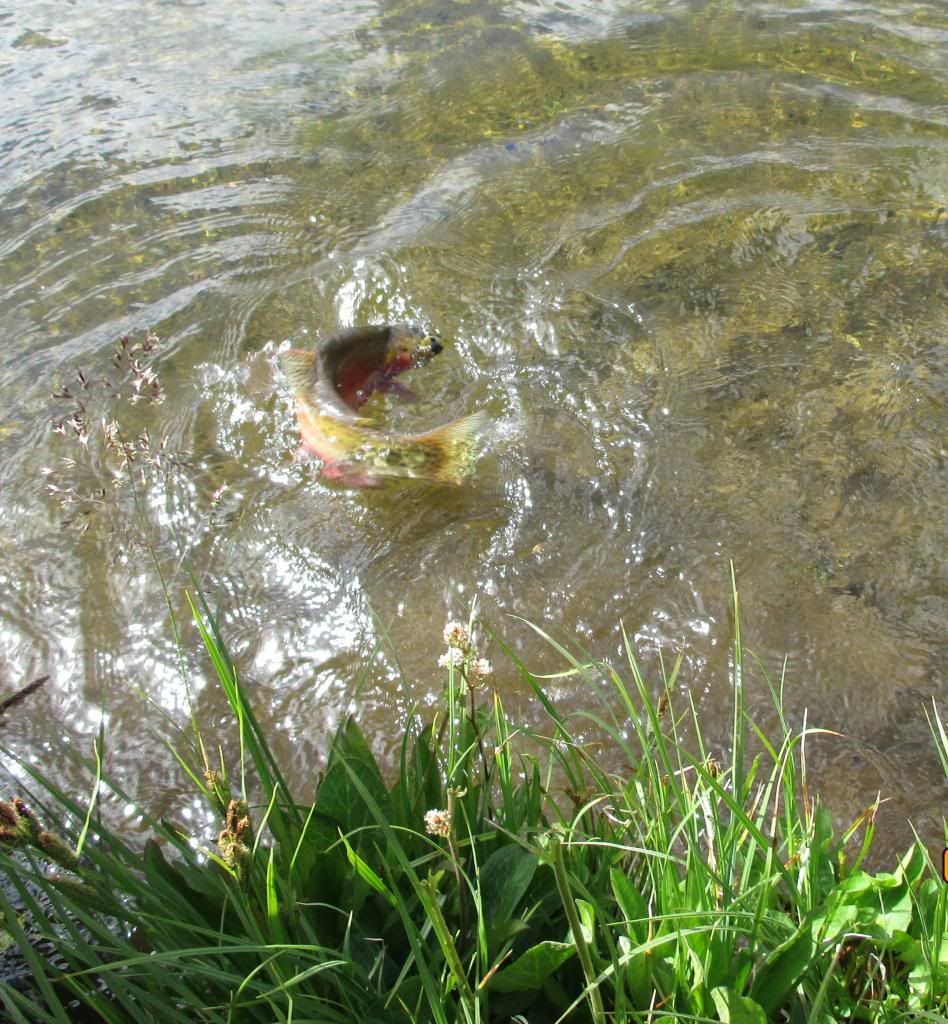 What a beaut! At least 22x22! >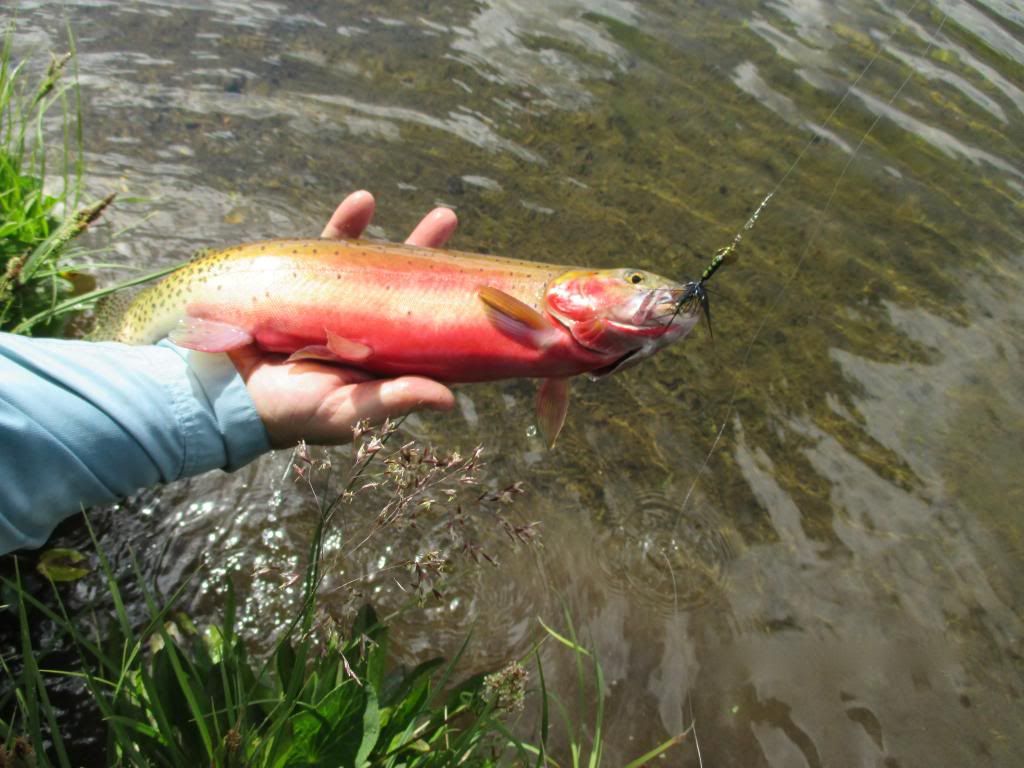 The release.
My little buddy(gf's boy) gettin the hook up on his Batman rod with 6lb Trilene line and a Gold Super Dooper(1st time I have ever seen a fish caught on that lure). This was great for him because we have been fishin alot of streams so I do all the casting and hand the rod to him to catch and land the fish. But today he was able to cast and retrieve all by himself and what a job he did....
The intense hook up. I saw the fish following his lure so I coached him on getting the bite by speeding up and slowing down the retrieve. He did an awesome job.
The fight..
The landing part 2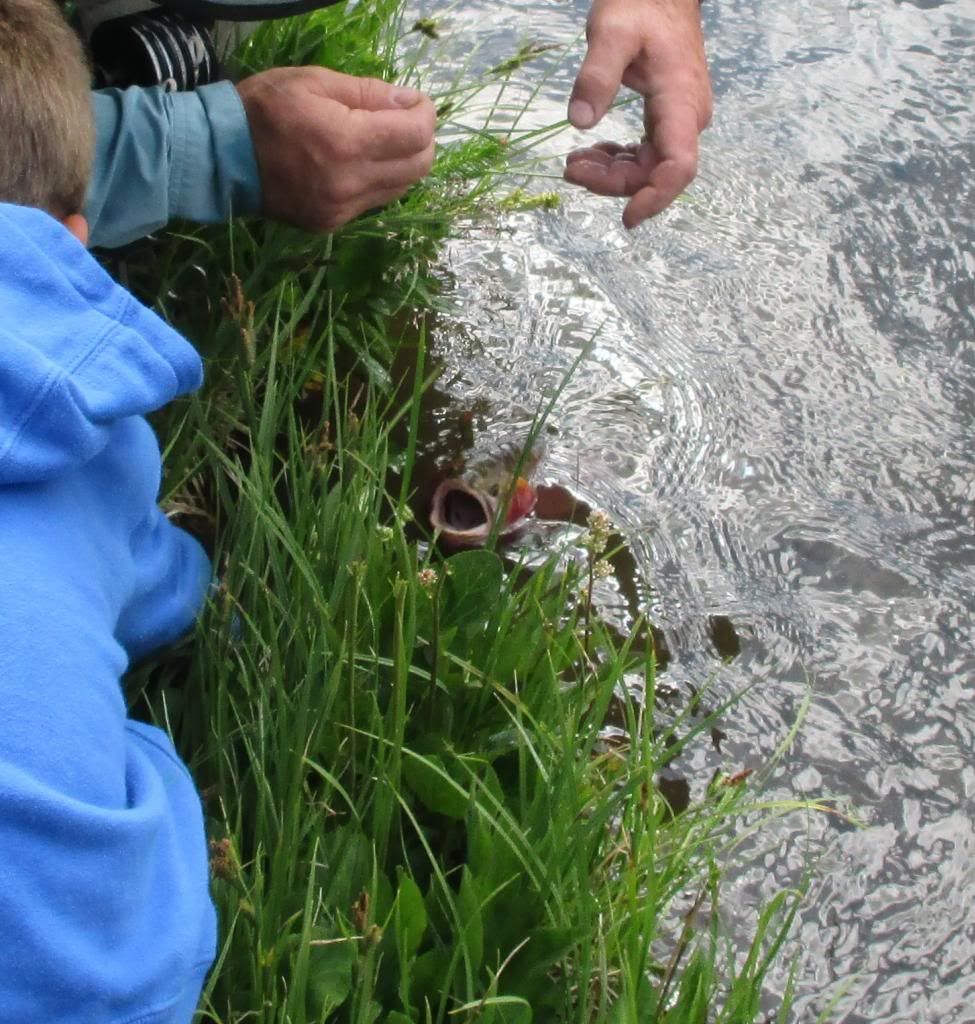 Mug shot, not. This is his biggest fish ever! He was so proud. And so was I and his mother.
So after wearing out the 4 fish in this lake we decided to go for a hike to the top of the mountain. What a view from both sides of the hill.
I was not as lucky in getting good pics of the scenery as I have before, partly due to me breaking my other camera and trying to figure out this new one.
Happy Trails
Hope you enjoyed!
PS
If you know the spot , please keep it on the down low.
Thanks for looking.