Discussion Starter
•
#1
•
The wind forecast ALMOST scared me away, but again, with the day already off I made myself grab the poles and get out da house!
And as catfishking already stated...the panfish were smokin hot today! And it was quite the mixed bag as well...went something like this:
The "Seven" species with a couple slimers making for din din~
[1] Walleye (dinky)
[1] Smalljaw (dinky)
[3] Crappie (all dinky)
[3] Bluegill (one fatty!)
[~12] bucket moufs (one ~13" & one ~15", the rest dinky!)
[5] Rainbows (4 ~12in & 1 ~14in)
[too many to count] Perch
) ...I am guessing in about the ~40ish range! (the 4 guys fishing when I got there musta caught several hundred between them!)
Was quite the fun day to say the least. Some of the bass were looking really colorful, almost like Kentuckies, the smaller rainbow I brought home for dinner had a very close call, showing some recent teeth marks on both sides of it's tail, the larger bobo I brought home had some orange "blotches" on the gills, but certainly looked like only a bobo and not a cuttbow. ...a darn greeb had my Smithwick Rogue for a couple of seconds, scarying the girl fishing close by, with it's thrashing around! LOL! Shoulda seen her jump!
Though by far, the star of the day was the gosh darn wind!!! Whew! Blew from sun-up till I left the water at 5pm
...and lastly, I was most fortunate to FINALLY run into the oh so famous "catfishking" today!
)...along with his buddy Curtis. Nice meeting you guys for sure!
The typical 6" perch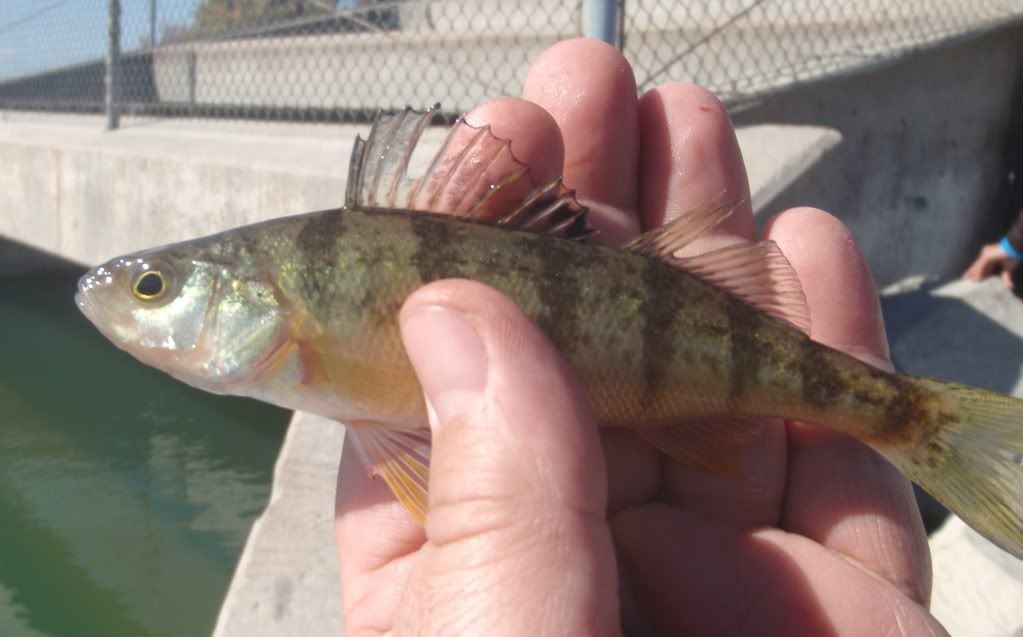 Was followed immediately by a 6 inch bass on the next cast
Another nicely spotted bass...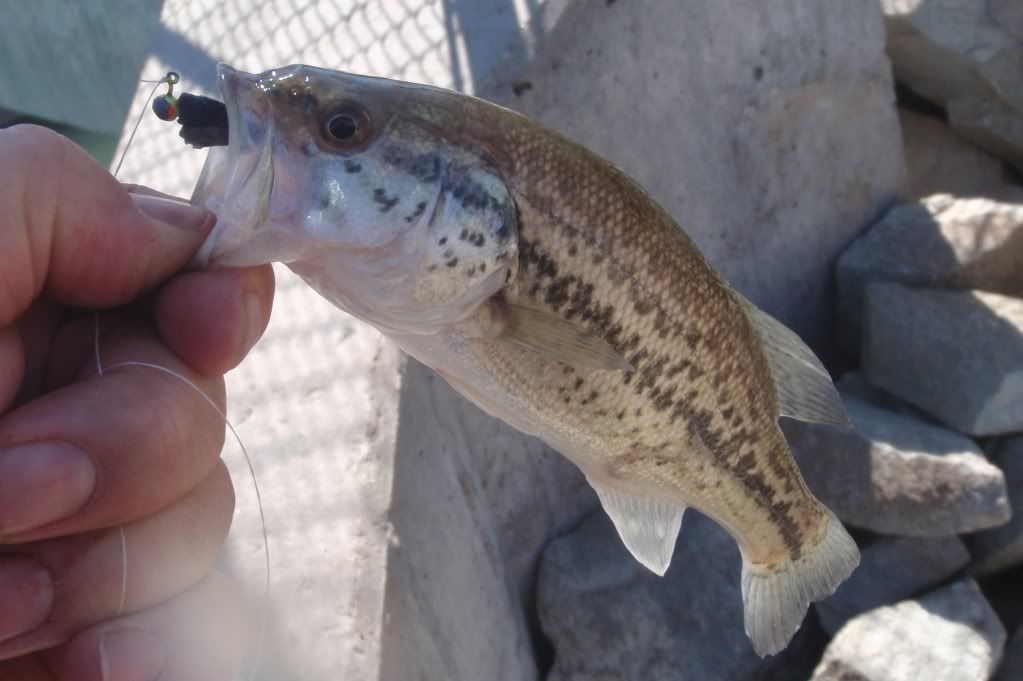 ...and lastly...DINNER!
)