Discussion Starter
•
#1
•
SUNOVA!!! Well, due to the forecast for RAIN the next few days, we once again delayed our turkey hunt for warmer days
Though already having the day off, I figured I'd try and make the best of it. After sleeping in until like ~8am, I made myself a nice hamsteak, potatoes & eggs breakfast and watched an ol western before setting out after some angling action.
Kiwi waiting for fish to play with!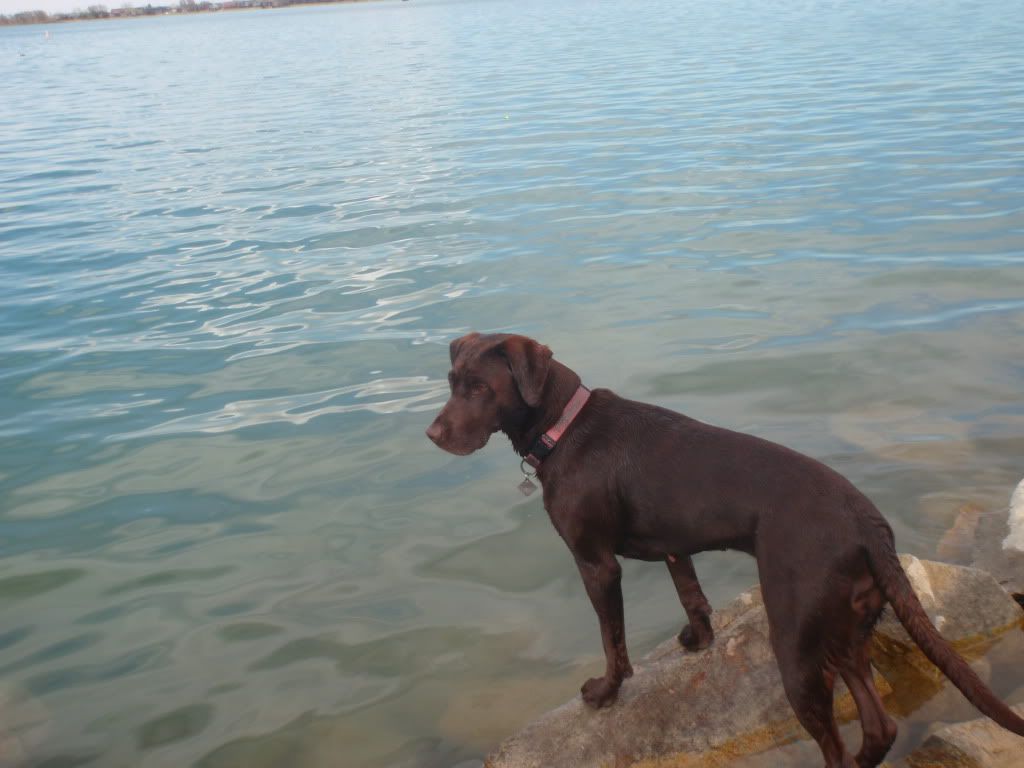 Hit the water around 2pm, and instantly found some perch action on a small doll fly under a bobber. Never landed one over 6" (but that sure didn't stop the darn neighbors who parked right on top of me, from taking every last 4inch perch they landed!!
Oh well, hope they were at least legally licensed), ...so I started throwing lures and jigs around and started smashing the dink bucketmoufs!
This Rebel Wee Frog crank was the hot ticket today!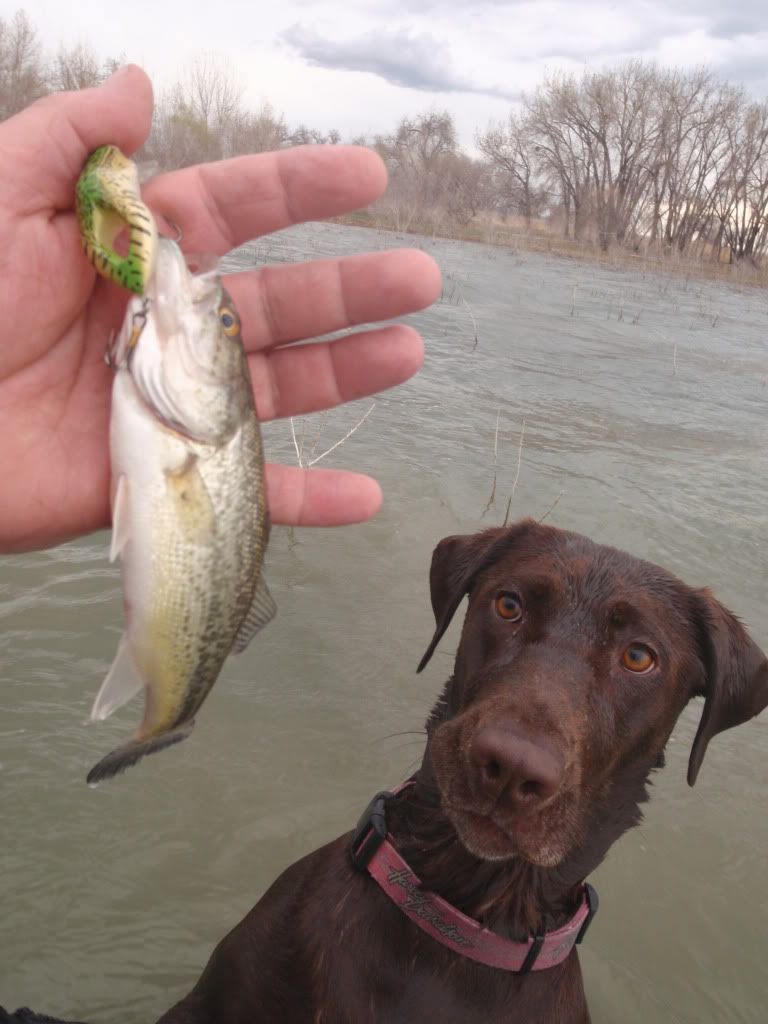 Couple dozen bass alltogether, but only a few that were of any size like this ~13-14 incher!
Guess it was a pretty darn good day off after all!