Discussion Starter
•
#1
•
Headed out yesterday morning to do a little ice fishing...Hadn't been out much this year. Had a good day at Granby a couple of weeks a go, and a so so day at the mile, but that was it.
So, it was back to the hills and off for pike again. Had a great day...a couple of hammer handles, and a few nice fish....three between 8 and sixteen pounds, and two more nice ones lost at the hole. Fishing very, very shallow (three foot of water) in a new spot I'd found.
Here's one from yesterday.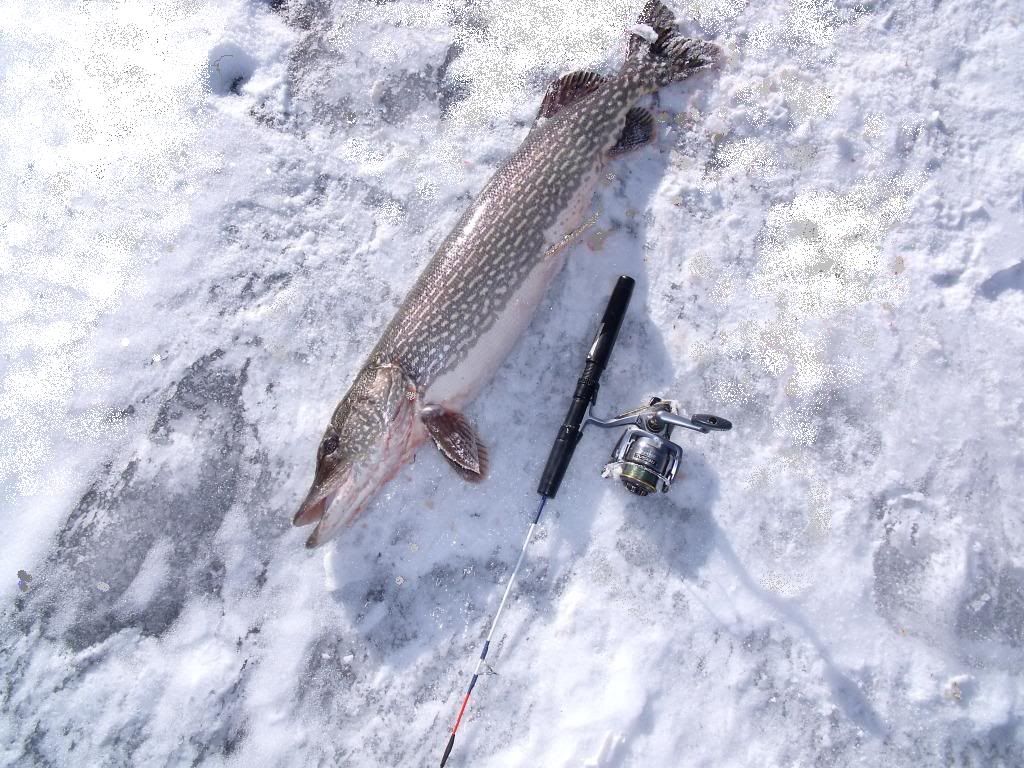 Well, after doing well yesterday...Batman wanted to hit it up...So back I went. Another beautiful day...We each picked up a hammer handle 24 inchers...and each lost a hog...pushing forty..got robbed by a couple in the thirties...
And then right before we left, Jeff hooked up with a nice 16 lber...these fish are fat this winter...took him right into the muck and the weeds...buried herself in the shallow mud..what a beautiful mess.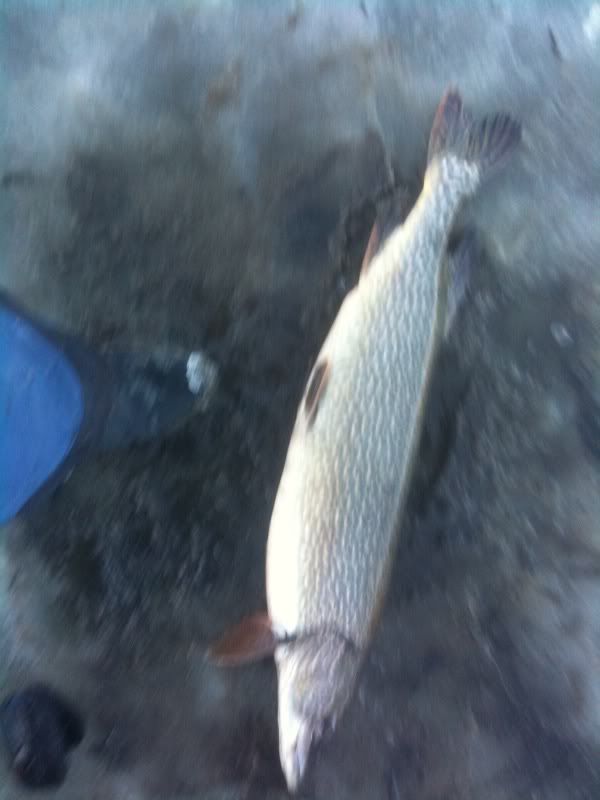 So all in all, it was a great couple of days getting out. Always nice fishing with Jeff.
I guess I can toss in a couple of pics from granby..good luck to anyone fishing the tourney.
[img]http://i918.photobucket.com/albums/ad21/hobiew1/DSCF1848.jpg