Here's the entire story- Me and Alex took the FJ up the 10.1 mile 4wd road from Hell. Blew a tire at mile 5 on Obstacle 489.6A(a small rock) so no more spare. Took out the passenger window at mile 8 on Obstacle 1003.76C.(A large tree).
Made it to within 1 mile of the lake and TH got stopped by a downed tree. No prob, carry our stuff and camp at the lake. Hiked around to a point I spied on Google Earth and we were instantly into Macs. We each caught 20-25 and missed as many on tubes and metal in 1.5 hrs. All were 15-18" fought like bulldogs, so that was cool.
Got up next morning and hiked the 5.5 miles to the big brookie lake. It took about 5 hrs-Christ I must be getting old! Although in my defense it was an elevation gain of 2000 ft and 3 miles of no trail just rocks. Set up camp in the rocks well above treeline. Began fishing at noon under a cloudless calm sky. Never saw a fish or a rise. Fished till 9pm but absolutely nothing so went to sleep a beaten tired man.
Next morning had a breeze and porpoising large fish. Again could not buy a bite. We fished hard till 1PM and it was again calm and cloudless and no more sightings or rises.
We had discussed leaving a day early in order to ensure getting the FJ back up the RFH.
With no spare and a scary downhill of ledges ( now uphill going out) it seemed the right choice to leave as the brookys were MIA.
Screw it, we bailed and headed down to the lake with Goldens. 1.5 hrs and 1 hit on the flail stick . Headed down and found and caught some nice Goldens in the stream and we each got 10-12 on the flail sticks. Pretty cool, largest were 15" or so.
The good holes dwindled and then we came to Shoes' brooky lake. Brookies to maybe 14" but willing takers on the fly rod and we fished around the entire lake in 2 hrs and got 25 each easy. Tons of fun. Sight fishing from 10' cliffs is a blast.
Camped in a grassy soft meadow and hiked to the FJ on saturday morn. Took it real slow and easy out and made it without incident.
So, lots of fish just not the ones we were hoping. That's fishing!
Ill have some more pics in a day or so-
High camp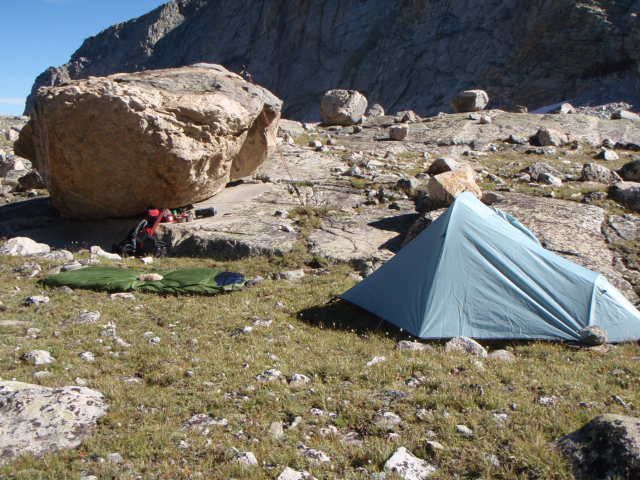 Too nice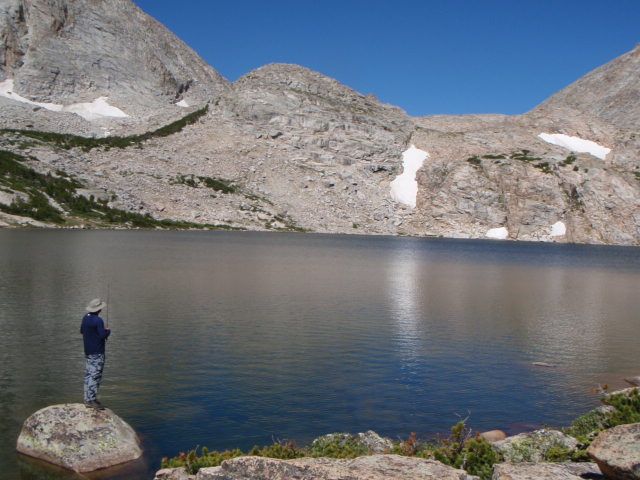 On the dry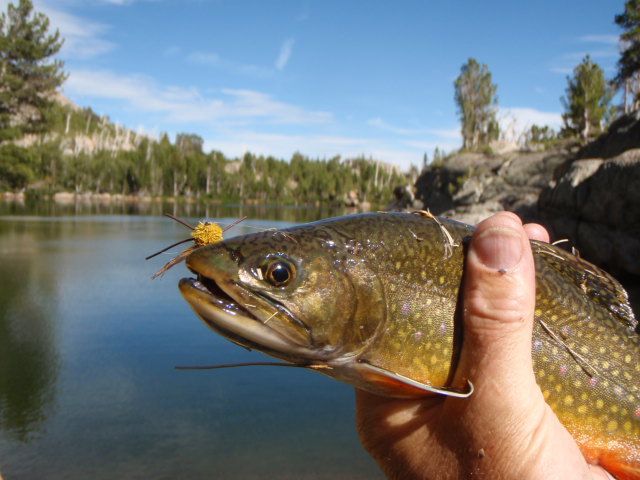 Green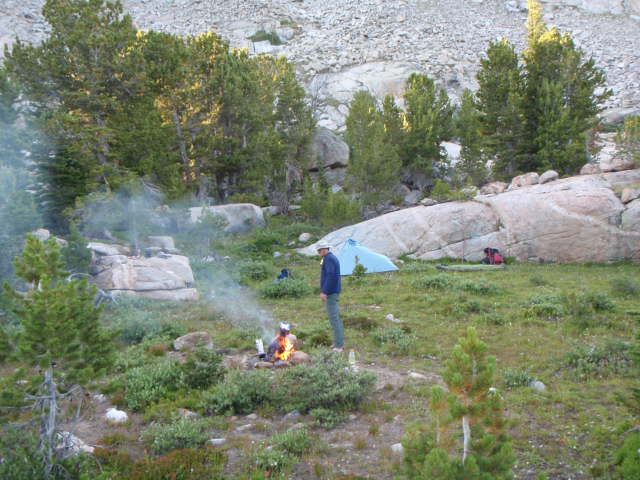 Typical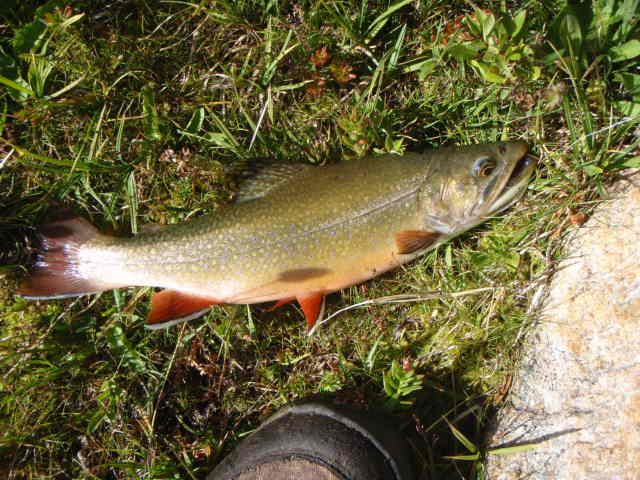 Wheelin'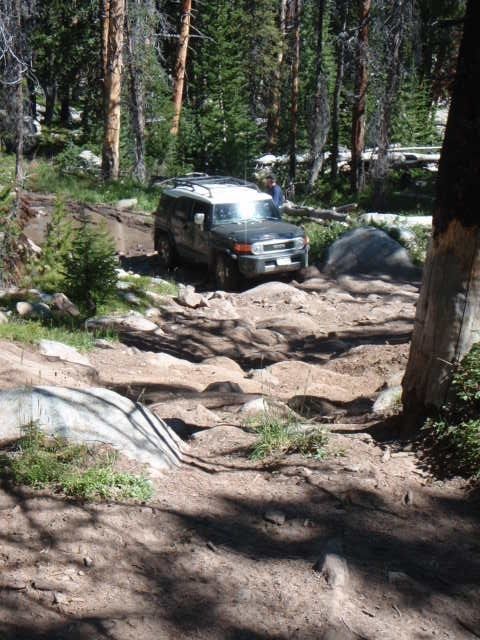 Bumper car
Sweet-