Discussion Starter
•
#1
•
Had a couple hours to blow yesterday before a birthday party, and since Boyd lake was on the way I thought I would take Kiwi out for a swim and see if maybe I could land some warm water bass, perch, eyes, etc..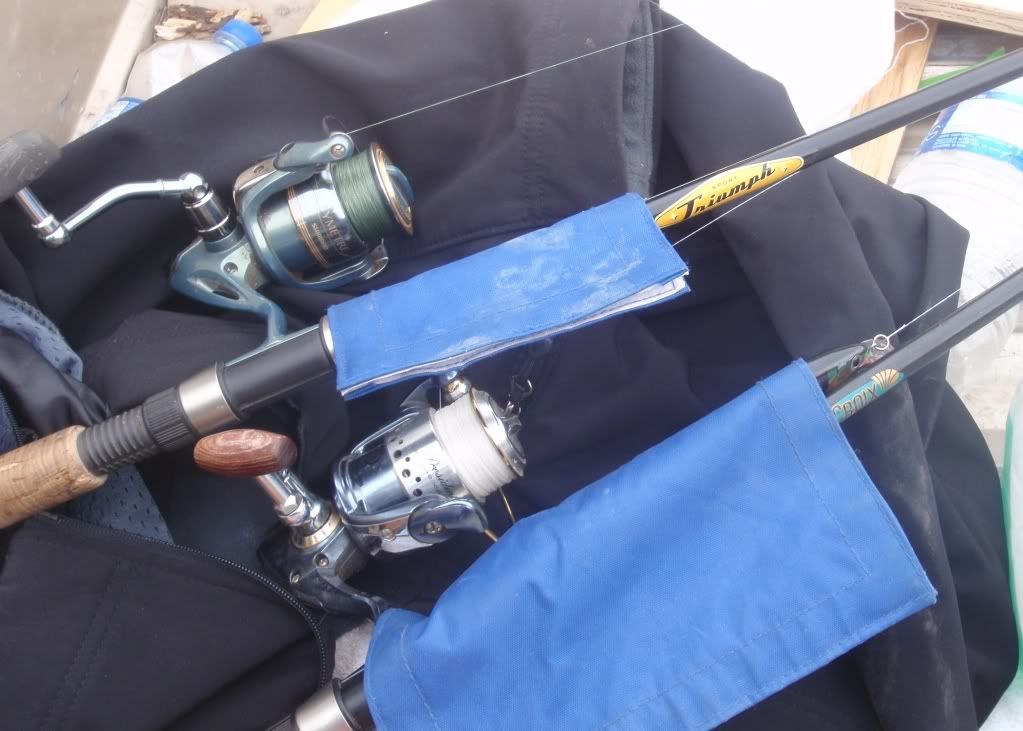 Started with a Chompers salt & garlic green pumpkin tube tube jig, and it wasn't but a few casts before a ~7in smalljaw sucked up the jig. Made short work of returning him to the water, and sent the jig back to the depths. Again, not long after, the jig was smashed again, by something much bigger! After a short fight, and getting wrapped up in a bush, I lost what I had never caught a glimpse of. Within minutes I was hooked up again, but this time it was fighting just a bit more! Pulling hard as to not let this one get into the bushes, I was rewarded with a nice fat football of a bobo! Was right about 19 inches and likely 4lbs as girthy at it was!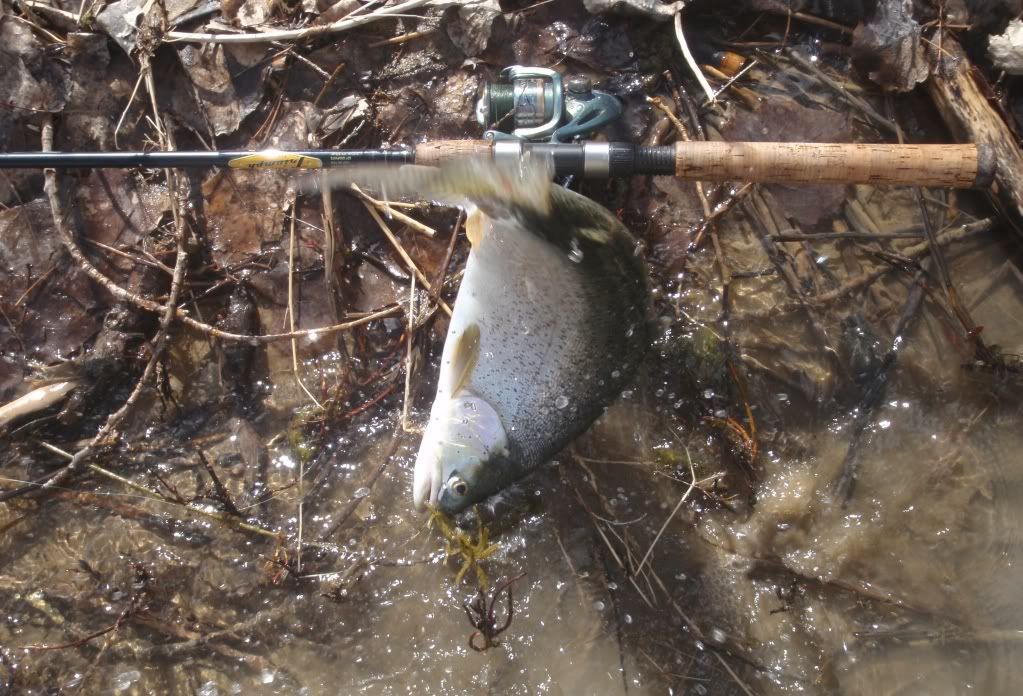 Switched to throwing the perch x-rap where I could and landed another 12inch rainbow to finish up a nice quick outing!