Discussion Starter
•
#1
•
With many thanks to SlayerFish, madmanmongo, Trout, little mac, and friedrich fishing Williams Fork was a success. Thanks Guys
I got there Sat. morning about 9 and pulled into the east boat ramp area, Slayerfish I thought you were there - because there was a truck with a camper in the parking lot.
I walked out into the bay and talked to a few people and then i went to the right - to the closest point ;D and talked to an old guy name Lou (he was the guy who owned the camper) and had caught lake trout friday in 45 feet of water there but moved in to 35 feet and told me to do the same. I did and set out a water dog on a tip up near shore. It wasn't long before I had lake trout action.
And 1/2 hour later when the flag went up this is what I pulled in. (35" - 12lb's)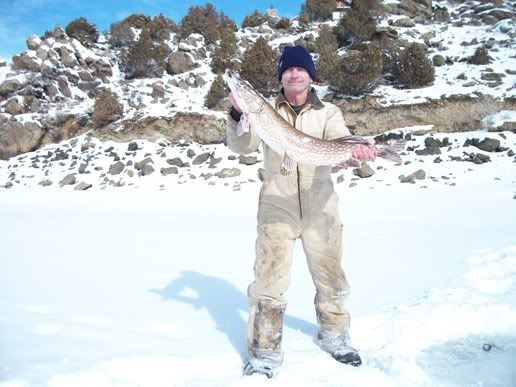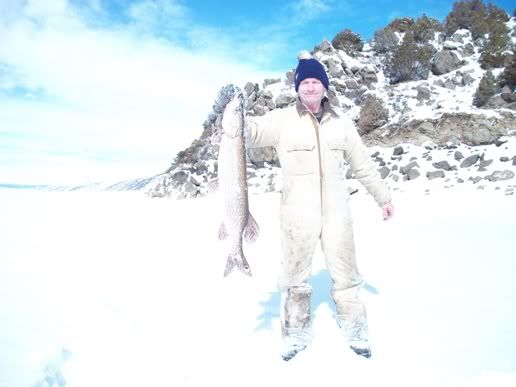 Lou was pretty impressed and snapped a couple of pictures for me. I showed him the tip up and how it works and he showed me how to catch lake trout. I caught about 5-6 and kept 2.
Today I caught another 5 or so keeping the 3 bigger ones. all caught on white jigs, white mr. twisters with sucker meat.
Thanks All. Mikinaak 8)