We try and take a trip on our birthdays every year. This year our destination was Sedona. It was a quick trip, only seven days, six nights, but we made the most of our time and had a blast.
We left the house at 6AM last Wednesday and headed for Sante Fe. We wanted to see the miraculous staircase and having missed it on two previous occasions, we hoped our luck would be better this time. It was and what a beautiful piece of work.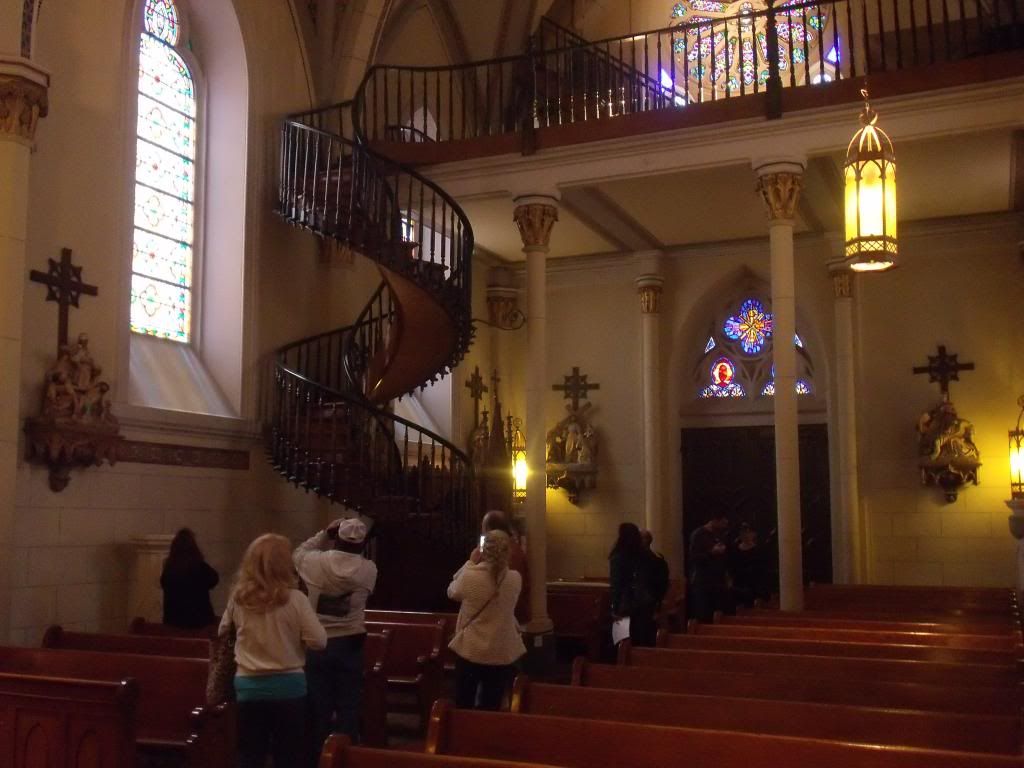 We messed around and checked out the shops for the next couple of hours and then headed for Albuquerque. The plan was to get a room and then ride White Mesa the following morning. Well, who needs a plan. Since it was only 3:30, I talked Yvette into riding that afternoon. After all, it was only a 12 mile ride and shouldn't have taken more than two and a half hours. "Shouldn't have" being the operative words.
White Mesa is a geological marvel. A giant gypsum dome that collapsed upon itself. Very beautiful.
The Dragon's Back.
Yvette all smiles after some fun downhill..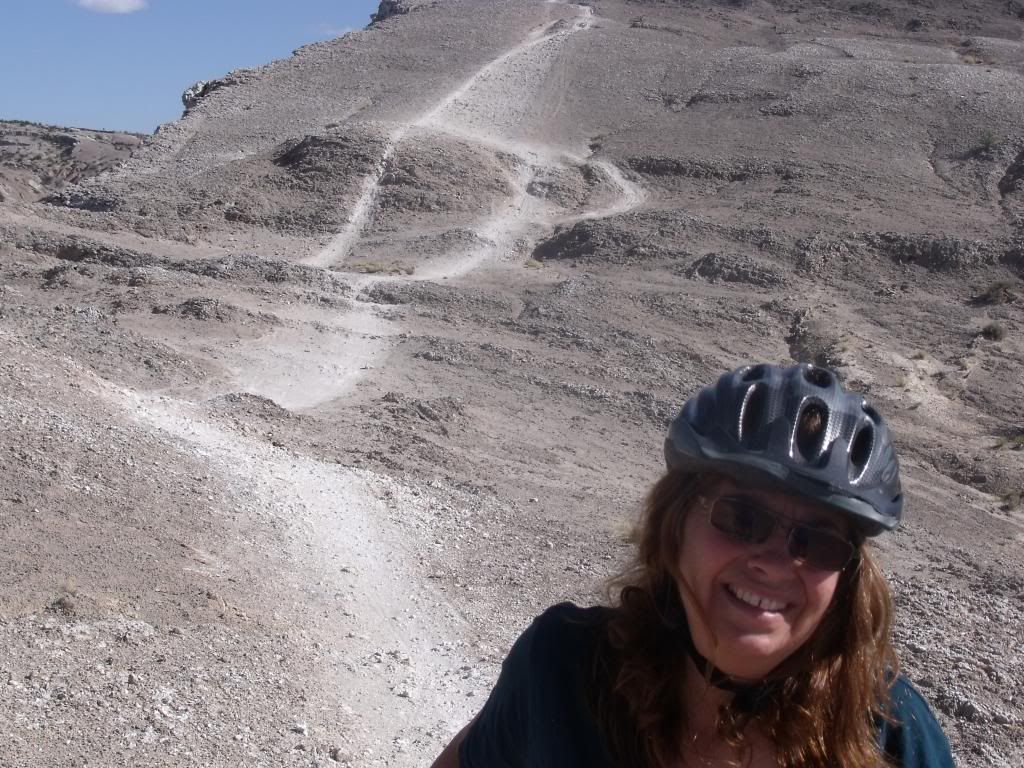 Yvette not smiling quite as much with some hike and climb a bike.
The valley and ridge lines below where we got lost.
Yep..we got lost and that ride went from 12 miles to 16 miles with another four or five of hike a bike, pushing up cliffed out trails and having to retreat. At one point as it was getting dark, Yvette said. "Let's leave our bikes and just climb out. But just before dark we found the right trail and with a full moon and a gypsum white trail, we rode back to the car in the dark. Only five and a half hours instead of that two and a half I'd promised her.
Now a smart man would have driven to the nearest hotel and checked his wife into a room. And I really knew I should have done that as I missed the last hotel heading out of Albuquerque, looked at my wife and commented. "No problem. It's only an hour to Grant". That was one long hour. We checked in at 11 PM.
Well, the next morning we were up early and back on the road by 7. We had planned to spend that night at a lake where I could catch some fish. At least that was my plan. And having saved a day by riding White Mesa the previous day/night. I was feeling pretty good about how the itinerary was playing out. Here, I have to thank Boon for lending me a rod and a reel. Without them, I probably wouldn't have landed a fish. We spent about 12 hours at the lake and I got to fish for eight hours or so. Lesson number two. A tired wife that doesn't fish also doesn't want to hang out by the car while her husband goes off fishing on her birthday vacation. But, I ended up catching four of these. A first for me. They truly are great fish.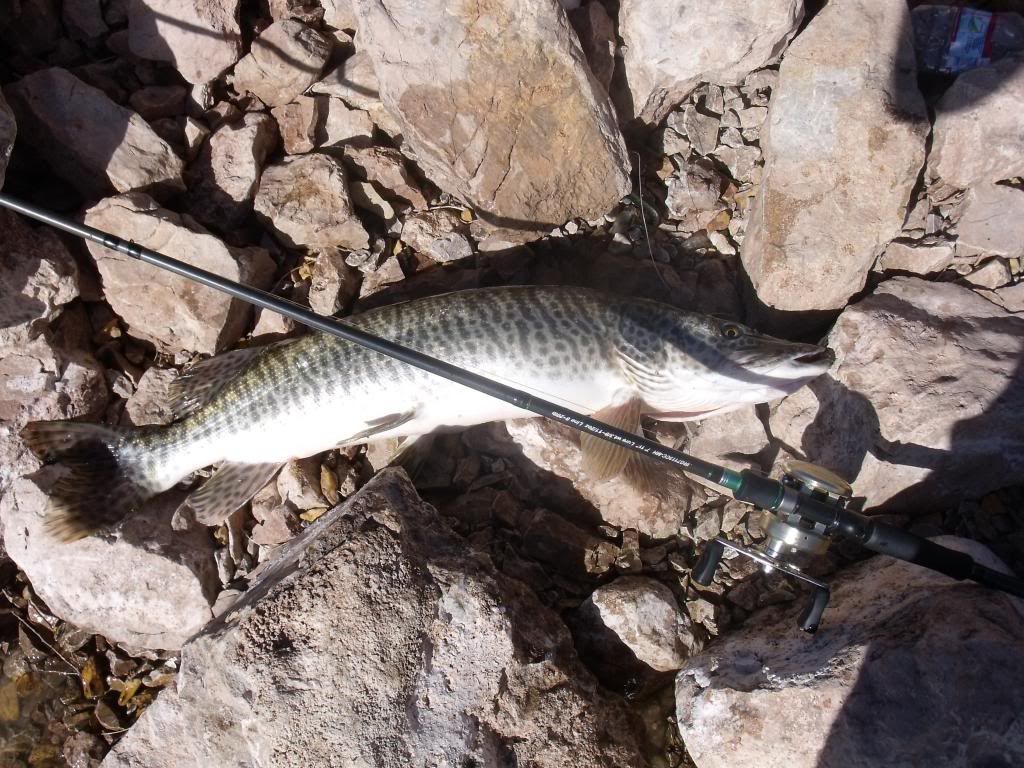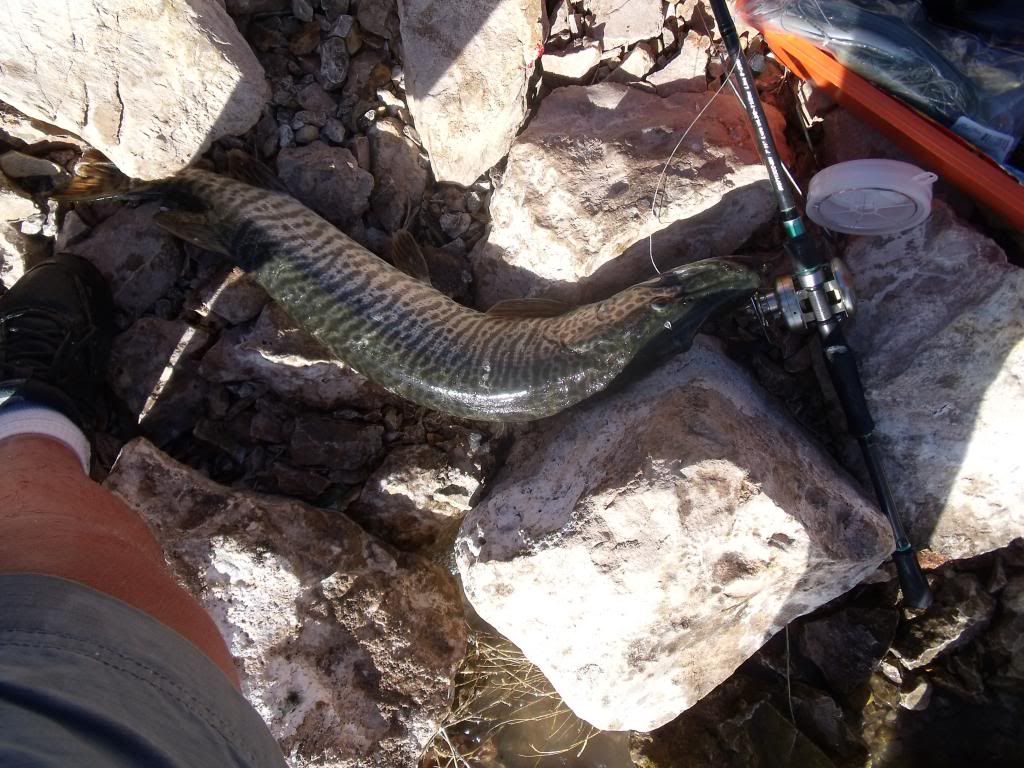 Anyway, instead of camping we went back to Grant and got a room at 10 PM.
Off to Sedona by 6 AM. Man what a beautiful place. It's as if Zion, the Grand Canyon and Moab had all converged in one place. We spent three days riding our bikes and hiking in Sedona. There's so much great single track there. I could live in Sedona. We biked for three or four hours every morning and hiked in the afternoons.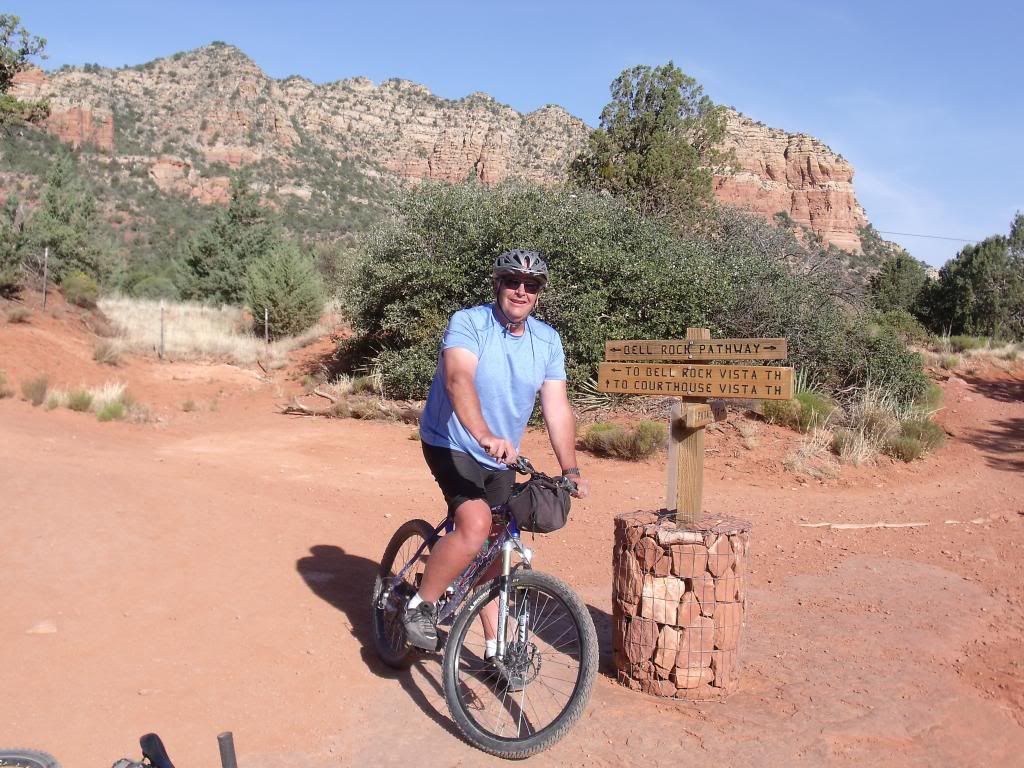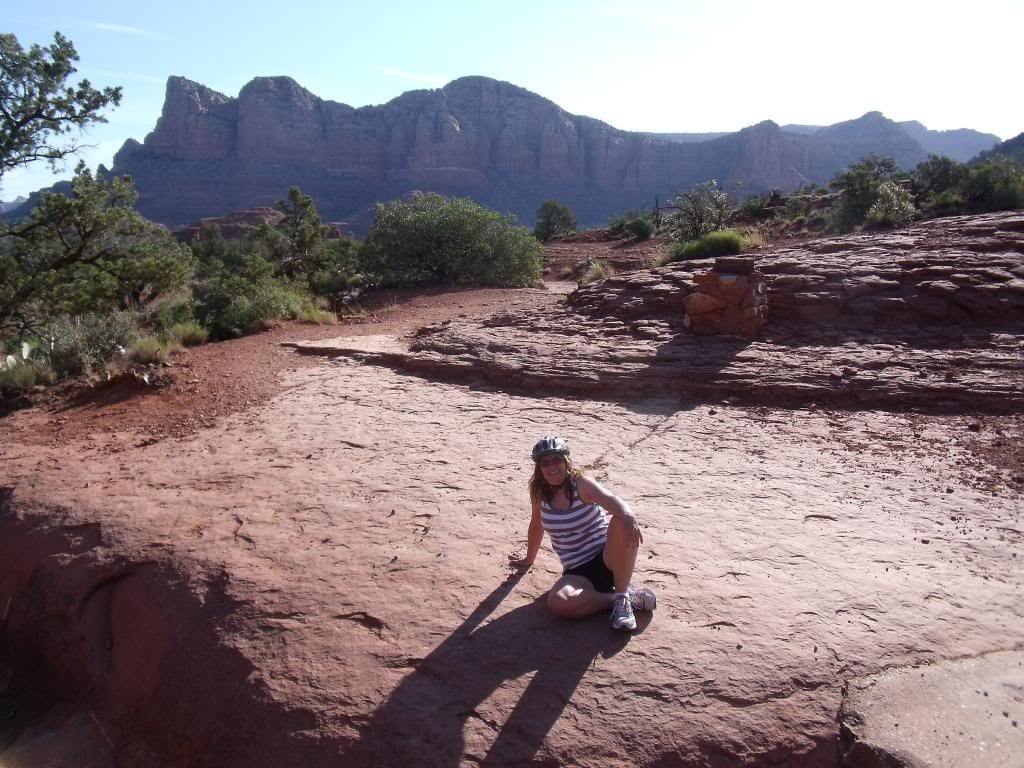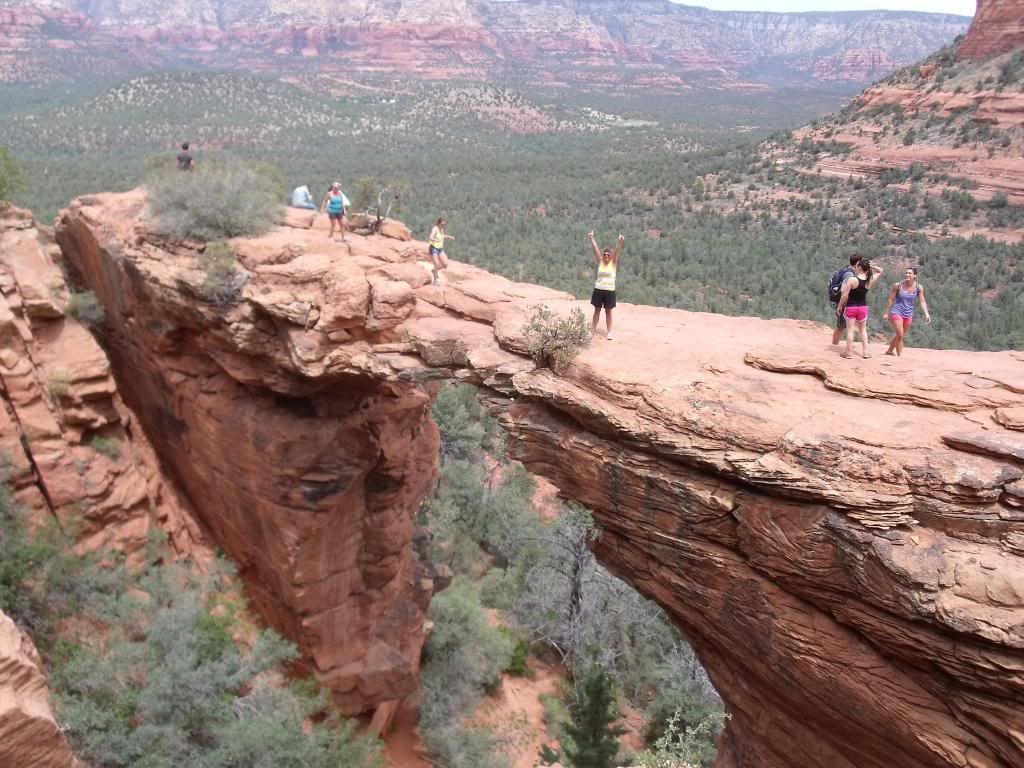 We also hit Slide Rock. What a place to go cool down in the afternoon.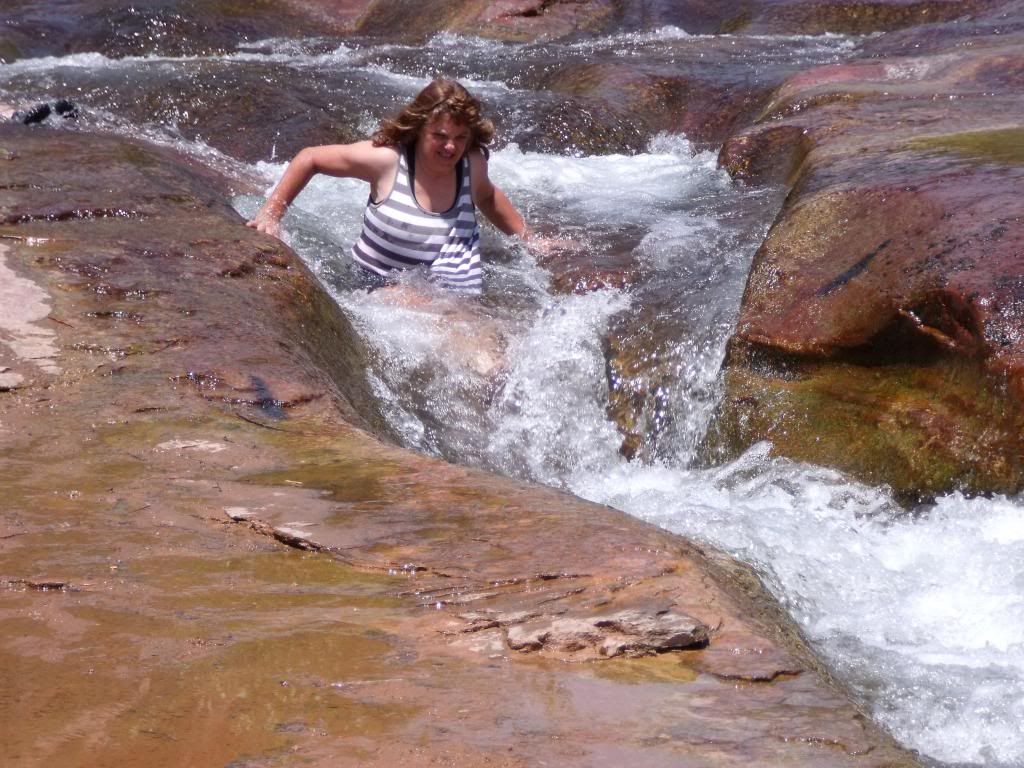 I said I'd jump if she took the pic..She said she got it.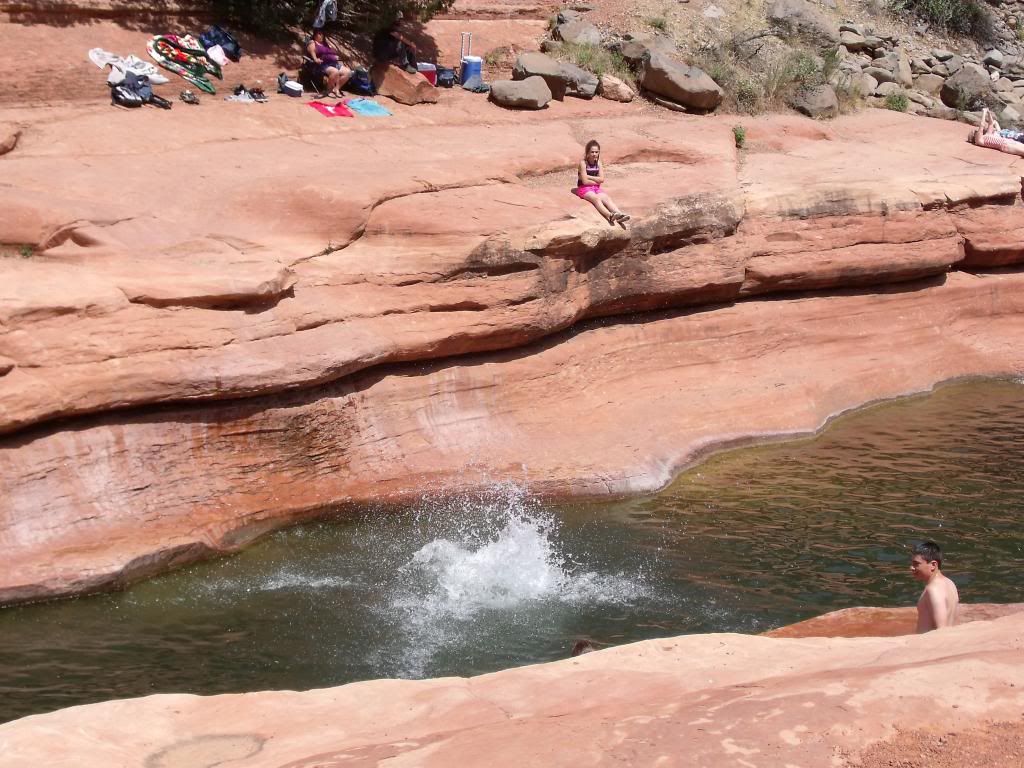 Well, after three days in Sedona, we got up at 4AM and headed for the Grand Canyon. It was a last minute plan. Yvette wanted to take the 12 mile hike down the Bright Angel Trail to Indian Gardens and Plateau Point. It was a great hike. Our first time below the rim.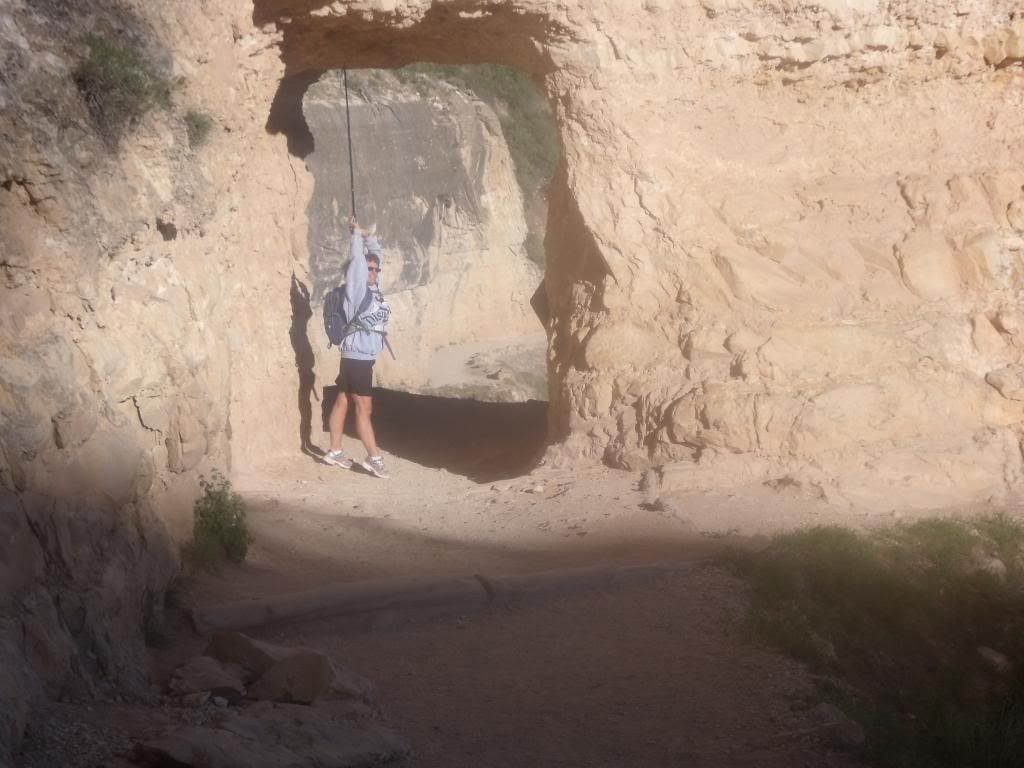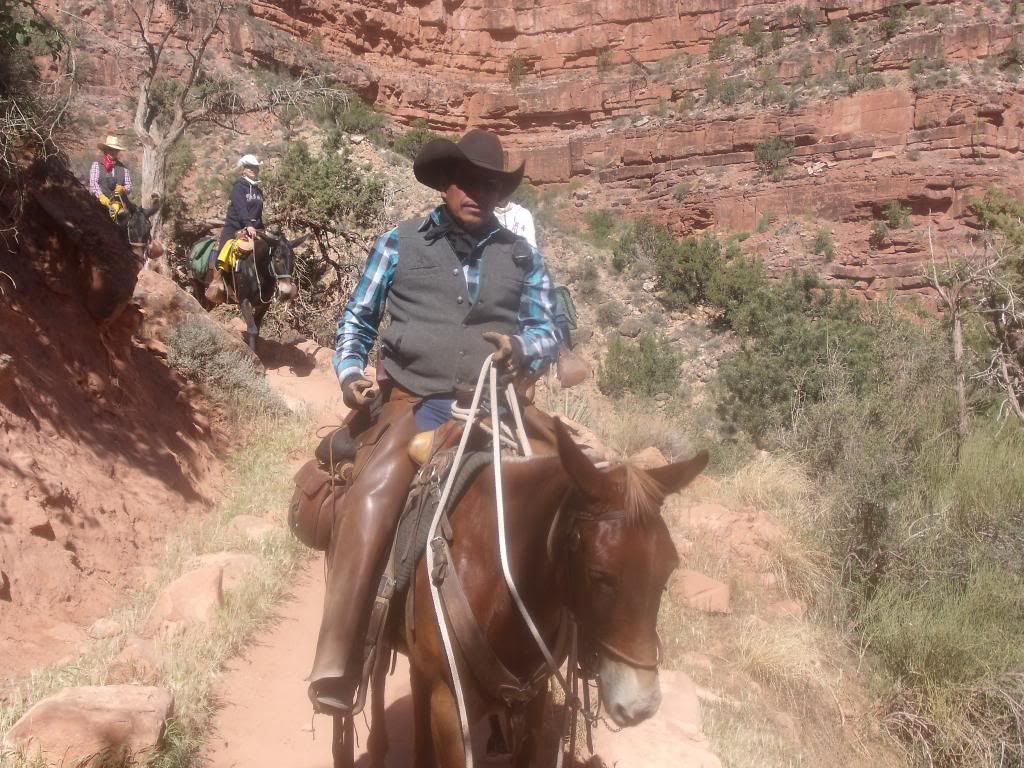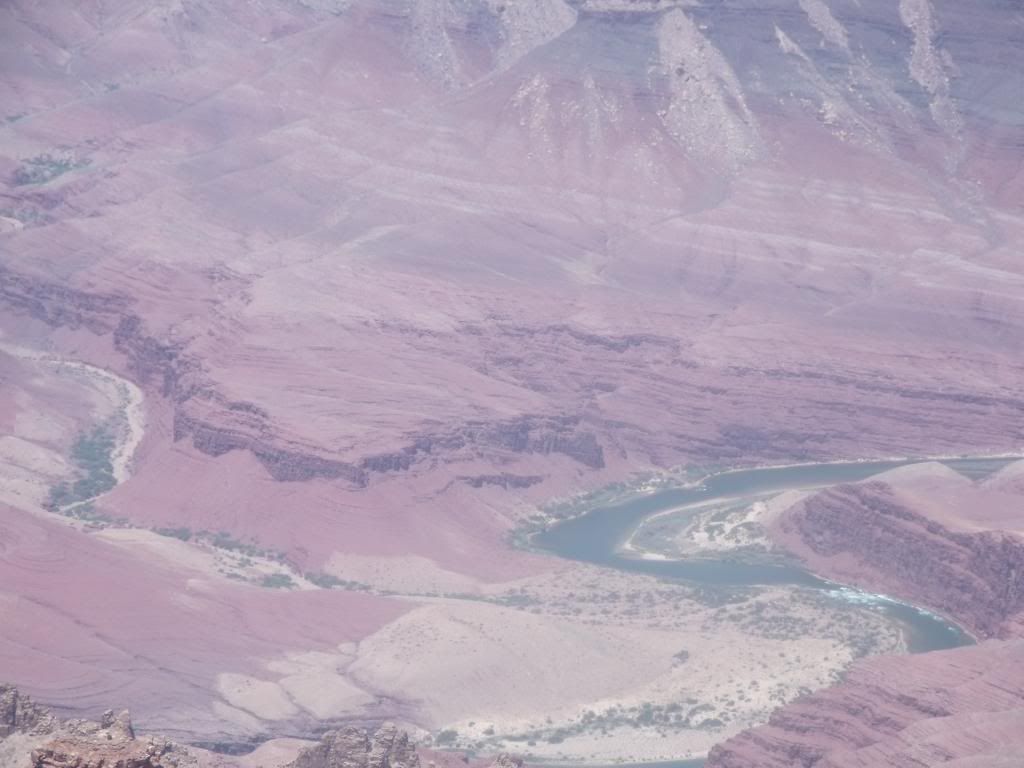 Back at the top.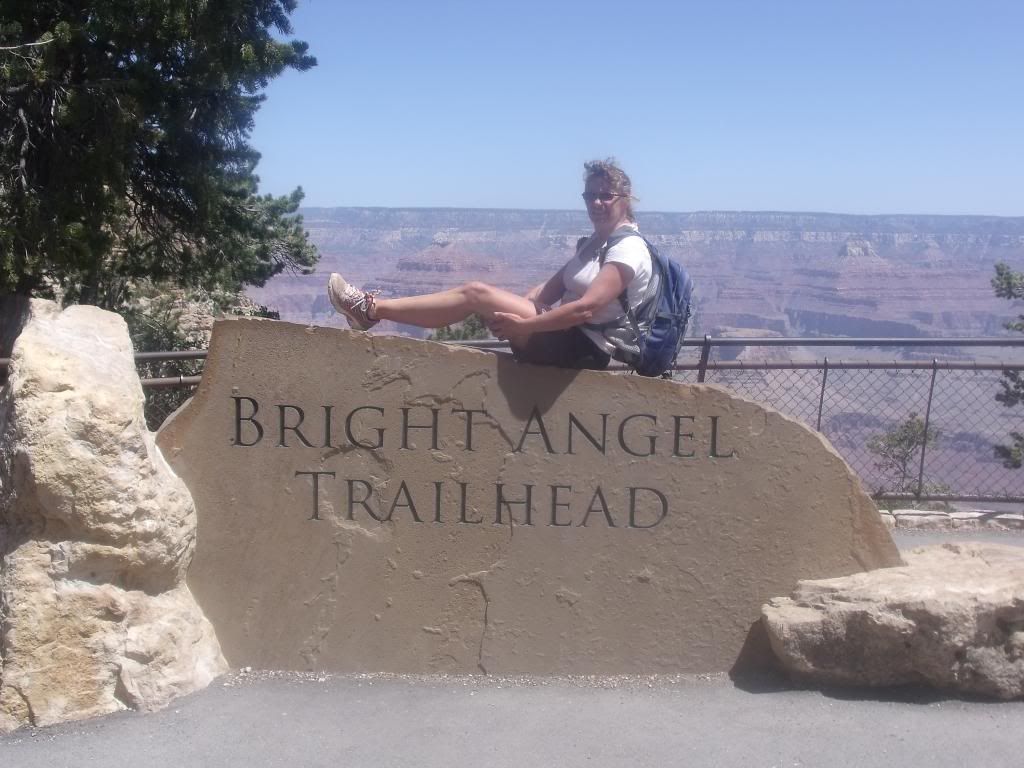 The hike took six and a half hours and we hit the road for Farmington..I had planned on doing some fishing...but had wised up. We spent the night and then took a quick ride at six AM on the Alien Trail this morning before heading on home..
Tired..But we both had a fantastic time.